"Me Too" movement founder visits campus for diversity symposium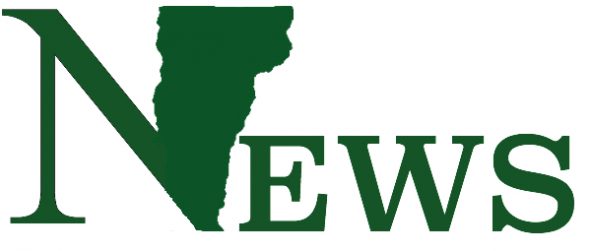 Faculty, staff and students filled UVM's Grand Maple Ballroom, eager to listen to Tarana Burke, founder of the "Me Too" movement.  
Burke delivered the keynote speech for Blackboard Jungle 12, UVM's 12th annual symposium designed to build understanding of diversity and inclusivity March 21. The symposium continued March 22, offering workshops led by UVM faculty and guest speakers. The workshops were open to faculty, staff and outside individuals, but closed to students.
Wanda Heading-Grant, vice president for human resources, diversity and multicultural affairs, started the symposium 12 years ago. Speaking before Burke, she reflected on the progress made since then.
"I feel so proud. Here we are, look at us now," she said.
The "Me Too" movement went viral in late 2017 as a rallying cry for survivors of sexual assault. Burke has been using the phrase to support survivors since 2006.
She was born and raised in the Bronx. "My grandfather always said it was important to know who I was as a black person in the context of America," she said.
Kirsty Nicole Bocado, a graduate student, said that Burke's story resonated with her. "As someone who is also from New York, I think a lot about sexual violence in communities of color," she said.  
Burke herself is a survivor of sexual violence. Having graduated from Auburn University she was running youth leadership camps in Selma, Alabama when one of her favorite campers confided in her that they had been sexually abused.
"I adored her," Burke said. "But what was happening in my mind was me saying I'm not a counselor, I don't know what do with this information, I don't want to say the wrong thing. But my heart was saying this happened to me too."
When Burke started Just Be Inc., a leadership organization for black girls, she was shocked by how many of them had experienced sexual violence. "When we gathered these young people together and gave them safety to come forward, they started disclosing to us at alarming rates," she said. She began devoting herself more specifically to combating systemic sexual violence.
She addressed what she sees as misconceptions of the 'Me Too.' movement. "I hear more comments about taking down powerful men or getting rid of due process than anything else," she said. "It's not about individual bad actors. It's about an unchecked accumulation of power."
Dr. Jane Oketch, chair of the Department of Leadership and Developmental Sciences, gave Burke's introduction. "Ms. Burke was everything we expected her to be and more," said Dr. Oketch later. "We expected her to challenge us to be accountable, particularly in issues of sexual assault and sexual violence, and she did that."

Burke describes 'Me Too.' as a global community of survivors, advocates, and allies committed to healing and disrupting sexual violence through action. Individual healing is different for each person, she said, but community healing we define collectively, in concrete ways like laws, policy, and culture.
"For many college students, this is the first community you will really be active in," she said. "Do what you need to do to make this community less vulnerable to sexual violence."
Sophomore Syd Ovitt, who started the Explain the Asterisk campaign at UVM, an effort to make colleges note sexual assault violations on students transcripts, said that Burke is her idol.
Ovitt believes UVM's administration is not doing enough. "They don't respond to my emails, or they dismiss me, saying there's too much legal stuff that I wouldn't understand because I'm just a student. But I've done my research," she said.  
Burke said that before speaking at a school, she always looks up its mission statement. She then read UVM's, which aims to give students "an enduring commitment to learning and ethical conduct."  
"To the administrators in the room, I challenge you to think about how your work to prevent sexual violence on this campus is reflective of that mission," she said. "Do you have consistent, sustainable practices that actively work to meet the needs of the student body."