Burlington City Council voting guide: Ward 2
Here's what you need to know about the candidates running in Ward 2 for Burlington City Council.
Ryan Nick, Ward 2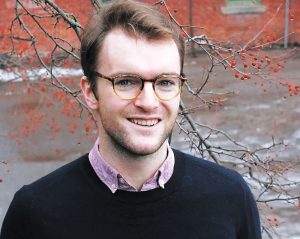 City councilor candidate for Ward 2, Ryan Nick, decided to run because he noticed the need for affordable housing and biking accessibility.
"Burlington, we have incredible assets as a city," Nick said. "It's a great place to live. It just seems incongruous that we wouldn't have good housing available for a reasonable rental price."
One of his goals is to increase the coding need- ed for houses. This means holding landlords accountable for code violations and addressing violations, Nick said.
"I have lived in Burling- ton as a professional adult for about five years and just started to be like 'okay I live here, probably going to live here for a while, I should probably get involved in my community,'" Nick said.
Winooski Avenue is being redeveloped to include a bike lane.
"[I'm a] big biker," Nick said. "I bike to work every day. But I'm worried that taking away around 110 parking spaces will have a really negative impact on businesses on the corridor."
Max Tracy, Ward 2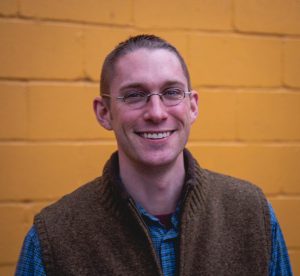 Max Tracy currently holds the seat on Burlington City Council for Ward 2 and is running for reelection under the Progressive Party.
He's been on city council for the past eight years and during that time he's worked primarily on transportation, utilities and energy, he said.
"I think one of the biggest motivators for me running is to continue the work I've been doing to fight the climate crisis," Tracy said. "What that means is trying to build out more sustainable transportation options so that we can get around more easily and safely using all modes of transportation."
Specifically, Tracy said he wants to see a fare-free transit model throughout Burlington.
Additionally, Tracy wants to continue to work on further building bike infrastructure in the city and invest more in sidewalks, crosswalks and traffic crossings.