Concerns after rape on campus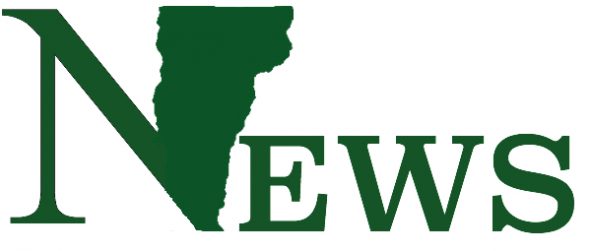 A recent rape on campus has raised concerns about dorm safety and resources available to victims.
Thirty-seven year old Tyson Cyphers, an Essex Junction resident, was arrested Feb. 23 on three different charges that occured on campus.
He is charged with aggravated sexual assault, stalking and theft, according to a Chittenden Unit for Special Investigation press release.
Cyphers is on the Vermont Sex Offender Registry, according to the release.
Cyphers was known by the victim, the affidavit stated, since he was her ex-boyfriend.
Cyphers had been seen on campus multiple times on the days leading up to the rape, according to the affidavit.
The victim found Cyphers waiting outside of her room. The affidavit states that Cyphers waited outside of the victim's residence hall until someone let him in.
Cyphers sent the victim  threatening text messages while waiting outside of her dorm room so that she would let him into the room, according to the affidavit.
After Cyphers committed the rape, he stole several items from the victim, totaling over $900 worth of goods, according to the affidavit.
Sophomore Bernadette Benn said that in the residence halls, it's easy for non-residents to enter.
"When people want to get in to other floors, they just knock on the doors and someone lets them in," Benn said.
Events similar to this have caused SGA members Sally Short, a sophomore on the Committee on Legislative and Community Affairs, and Grace Parker, a sophomore on the Club Affairs committee, to create an ad-hoc committee on sexual assault, Parker said.   
Ad-hoc committees are created within SGA when senators wish to work on issues that don't directly fall into other standing committees, Parker said.
The Committee on Sexual Assault was created in November 2018 after both Parker and Short felt disheartened after hearing their peers' experiences with reporting sexual assault on campus, Short said.
"The two of us have had so many friends that have been assaulted at school and have gone through supposedly all the right avenues you're supposed to — talking to Title IX, victim's advocate and UVM police — and a lot of them have felt really discouraged after the whole process," Short said.
Both senators currently serve as co-chairs on this committee, which is working to get another victim's advocate on campus and help clarify the process to what survivors should do to get help, Short said.
Parker noted the fact that sexual assault is not just isolated to the UVM campus.
"Sexual assault doesn't just happen on this campus," Parker said. "People have trauma from elsewhere."
A victim's advocate is an individual that supports survivors through helping them find resources such as legal assistance and counseling, Parker said.
For UVM students, there is one victim's advocate, Short said.
"With there just being one victim's advocate, how can she truly help every single person who needs their help on campus?" she said.
The Committee on Sexual Assault also hopes to provide a clear roadmap on how survivors can get help, Short said.   
"When you're already dealing with something so traumatic, you don't need the helping systems to be confusing on top of that," Short said.
Creating a clearer system for survivors will better support those affected by sexual assualt, Parker said.
"It's really upsetting to hear because sexual assault is a hard thing to deal with in the first place and if you're not going to get the support or help that you deserve, it's discouraging for everyone involved," Parker said.
Residential Life Director Rafael Rodriguez did not respond in time for publication.