Democrat Molly Gray declares victory in closely contested Lieutenant Governor's race
Democrat Molly Gray announced victory in a closely contested Lieutenant Governor's race at a restaurant in Burlington Tuesday night, celebrating her win over Republican Scott Milne. 
Gray won the Lieutenant Governor's with 50.48% of the votes while Scott Milne received 41.38% of the votes. Standing next to her campaign team, Gray spoke to a group of reporters about her plans for the future at the event at the Great Northern just after 11 p.m., Nov. 3. 
"I got into this race because of my deep commitment to keeping a generation here, bringing a generation back and bringing a new generation to Vermont," Gray said. "I ran because I believe the Office of Lieutenant Governor can be a force for good, a platform to address these challenges, and to elevate the voices of our communities."
Gray is the fourth woman in Vermont's history to hold the Lieutenant Governor's office, and the first since 1997.
Gray and Milne ran head to head for the open Lieutenant Governor's seat, after David Zuckerman declined to run for reelection to run for State Governor. 
Milne, a business owner from Central Vermont, conceded to Gray Tuesday night.  
"I am honored by the tens of thousands of Vermonters who supported my candidacy," Milne said in a statement. "I send my sincere congratulations to Molly Gray on her victory this evening. I wish her success moving forward."
Gray, previously the assistant attorney general, ran on a platform focused on rural development. 
The district where UVM's campus is located voted overwhelmingly for Gray with 70.25% of the votes. 
Gray said she plans to work on investing in Vermont education, including at UVM. 
"We have to invest in a classroom to community pipeline and invest in our state colleges right here in Vermont," Gray said in a speech to reporters. 
Beyond this, Gray said she plans to have an interactive relationship with the UVM community.
"I look forward to coming to campus and meeting students. I think UVM is producing climate activists and racial justice experts and so many leaders," Gray said in an interview with the Cynic. "This is the moment where we truly need UVM graduates to stay in the state, they are the heart of our future." 
Gray said her goal for her new position as Lieutenant Governor is to "put people before politics every single day."
Leave a Comment
About the Writer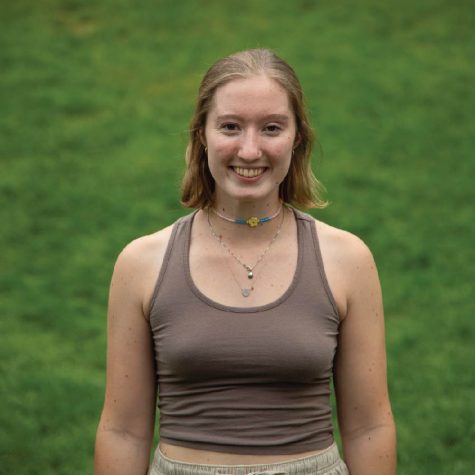 Tulley Hescock, Features Editor
Tulley Hescock is a senior Geography major with minors in Global Studies and Reporting and Documentary Storytelling. Tulley has been the Features Editor...