How UVM students say their lives are impacted by COVID-19
The Vermont Cynic asked UVM students to fill out a survey to find out how the COVID-19 pandemic is impacting them.
Over the course of the last week, UVM students took the time to fill out the survey.
Here are graphical representations of their responses.
Are you staying on campus?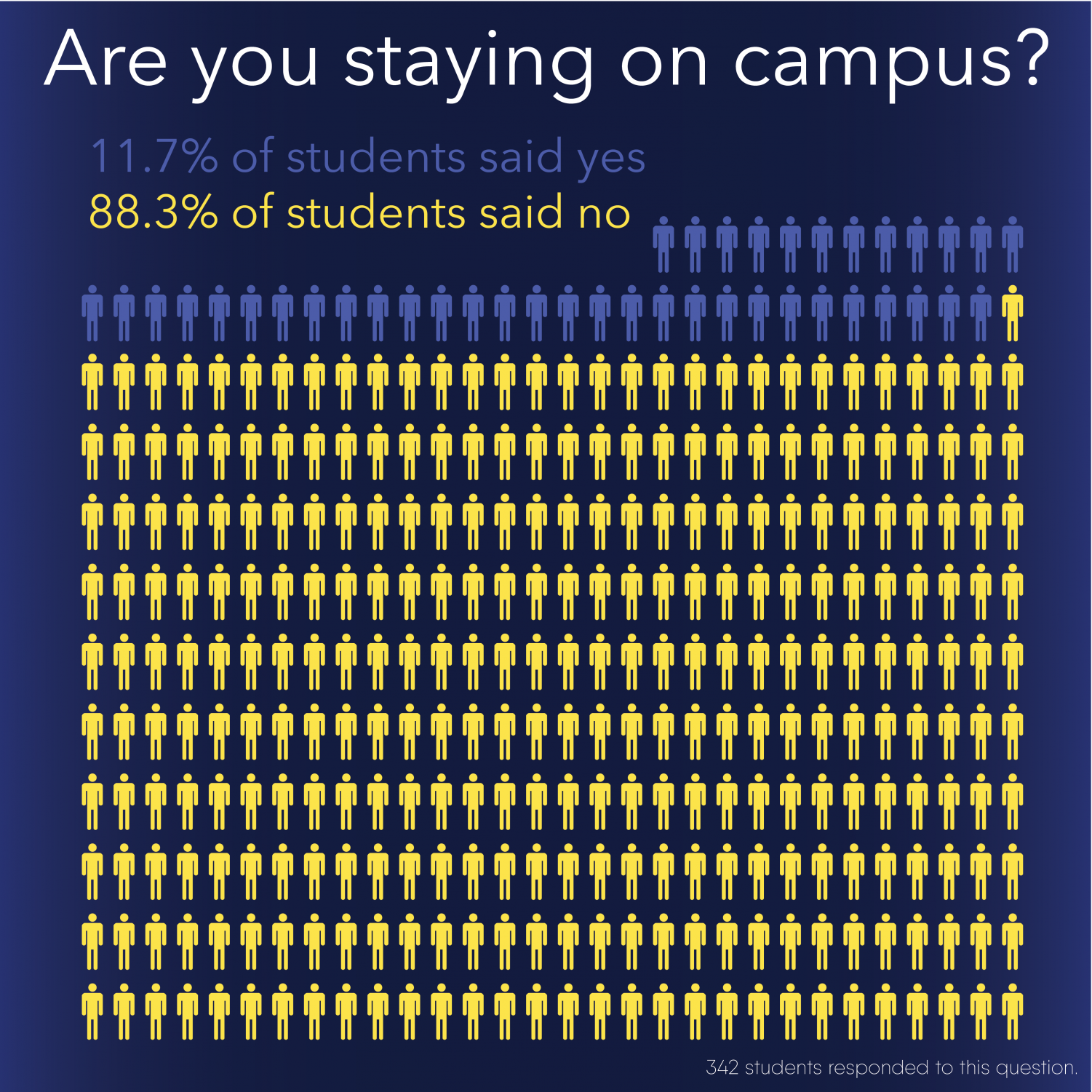 If you are choosing to stay on campus, why?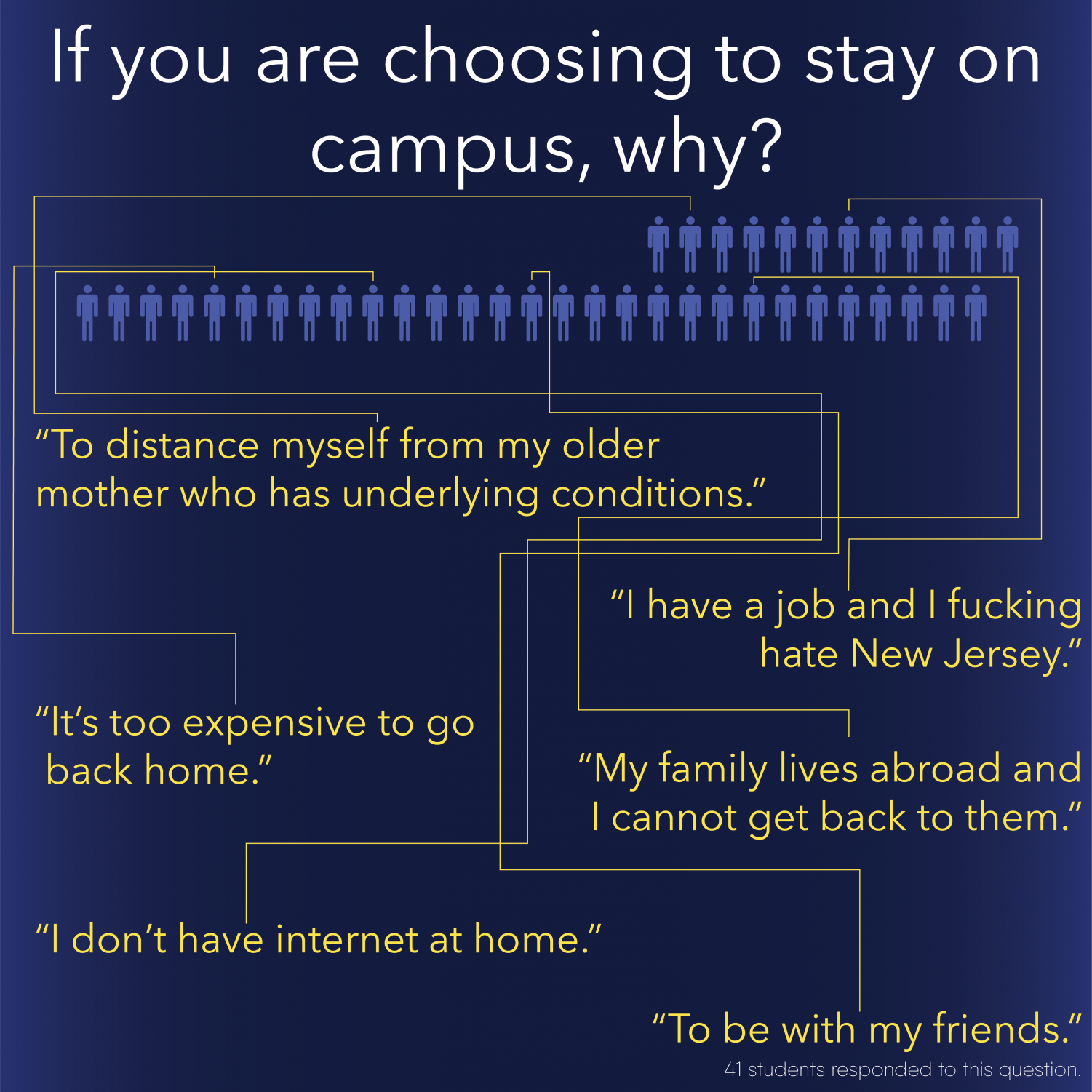 If you are going to stay home, have you completely moved out of the dorm or did you only take the essentials?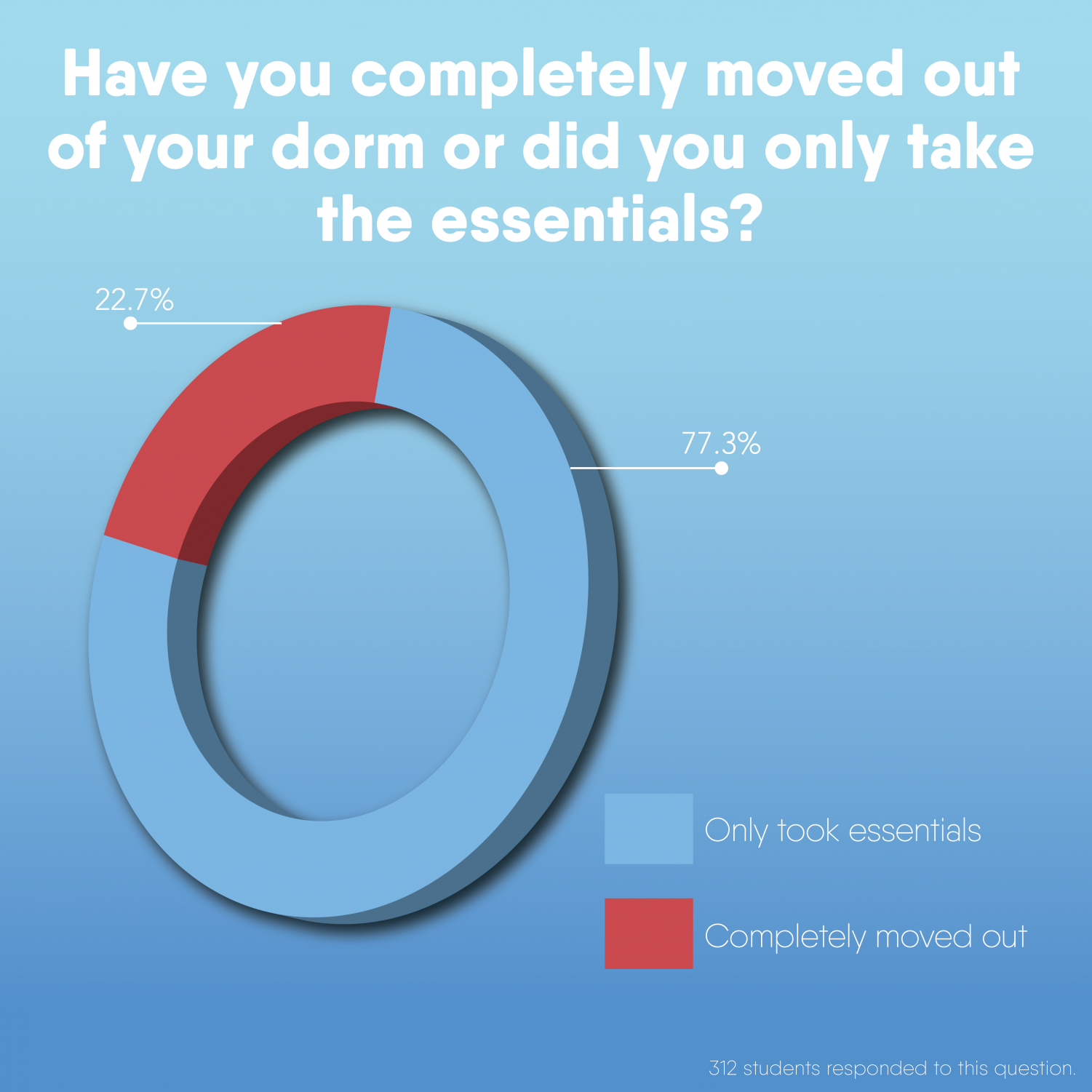 Do you have a place to stay, if the dorms completely shut down?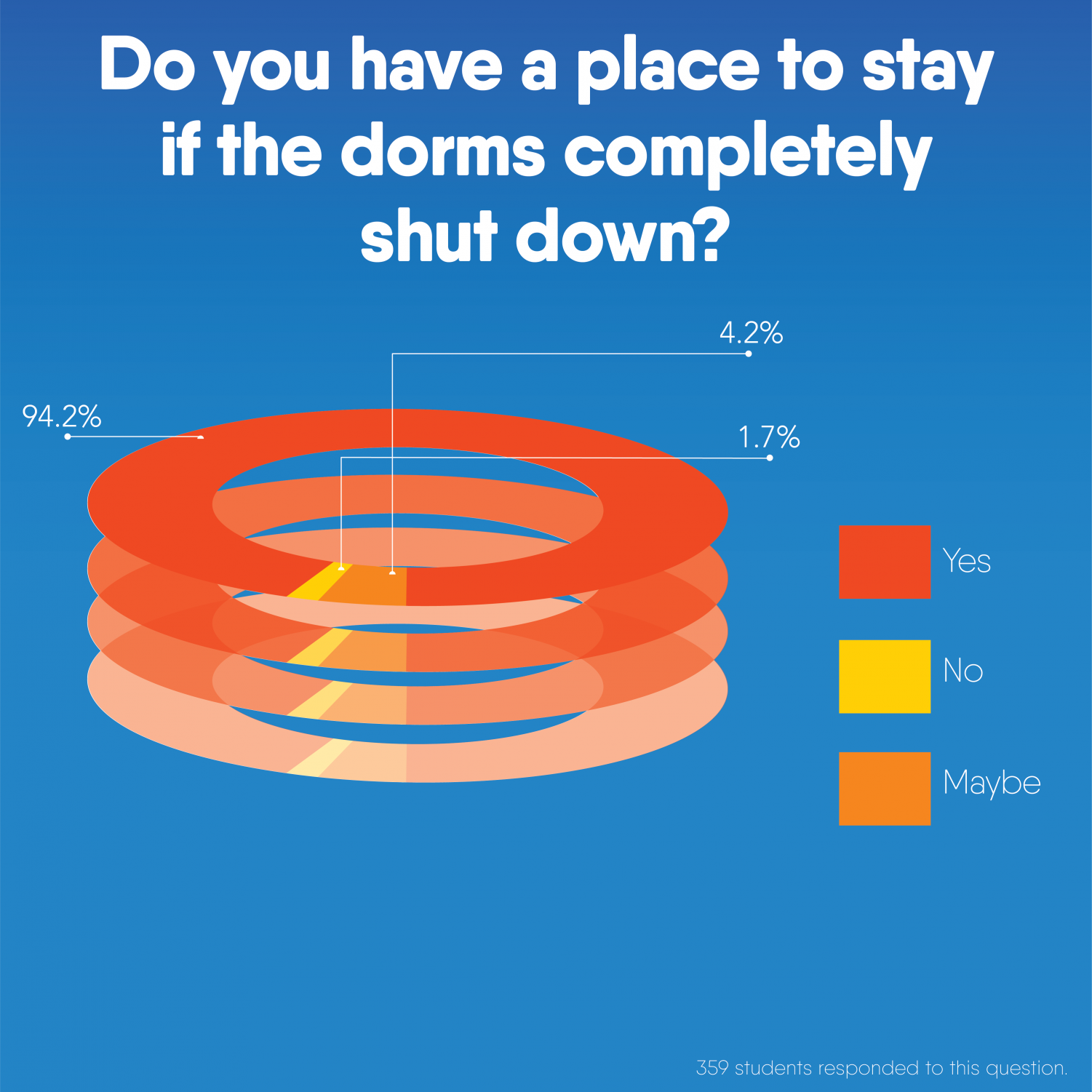 How do you feel about remote learning?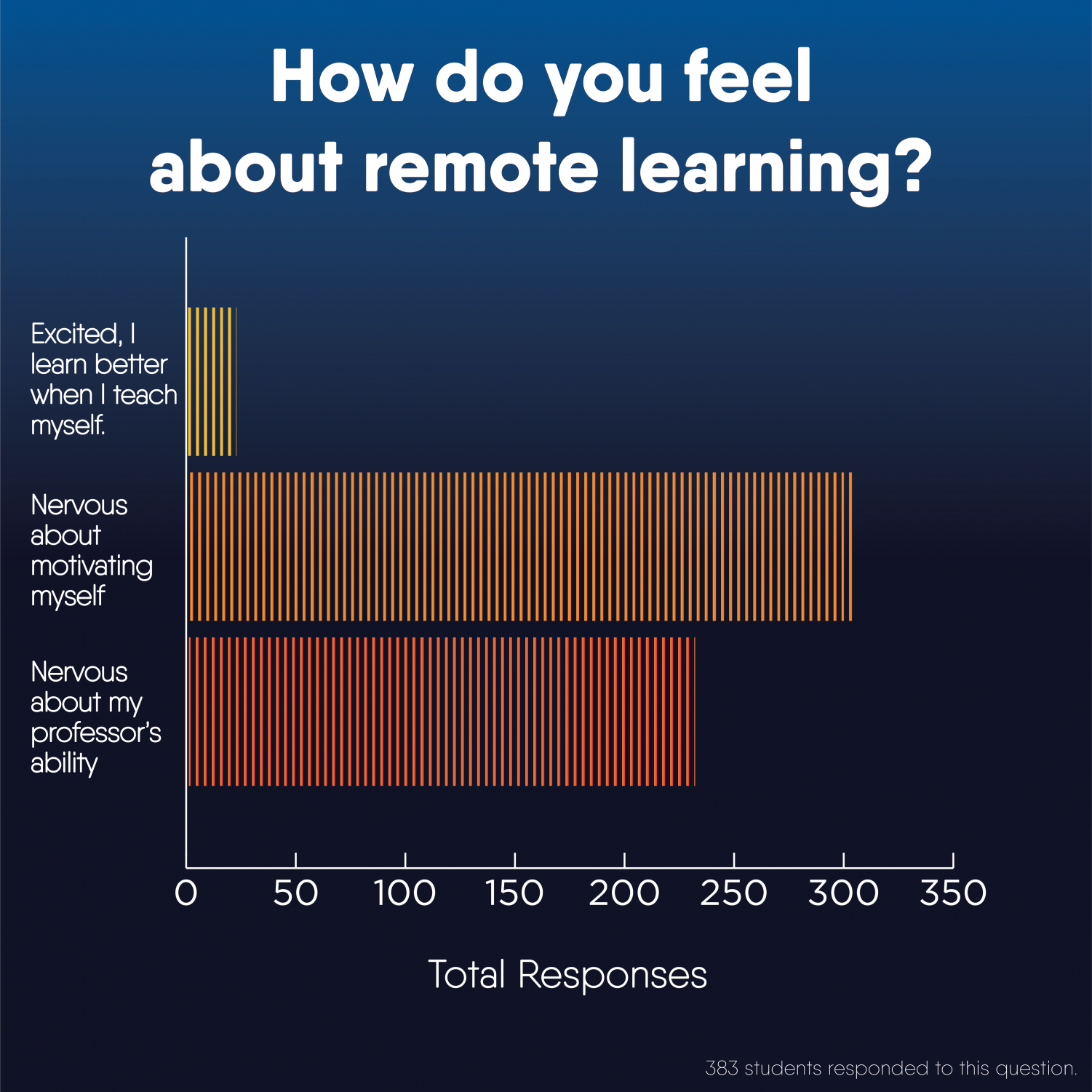 Will you be more tempted to cheat on your exams if they are online?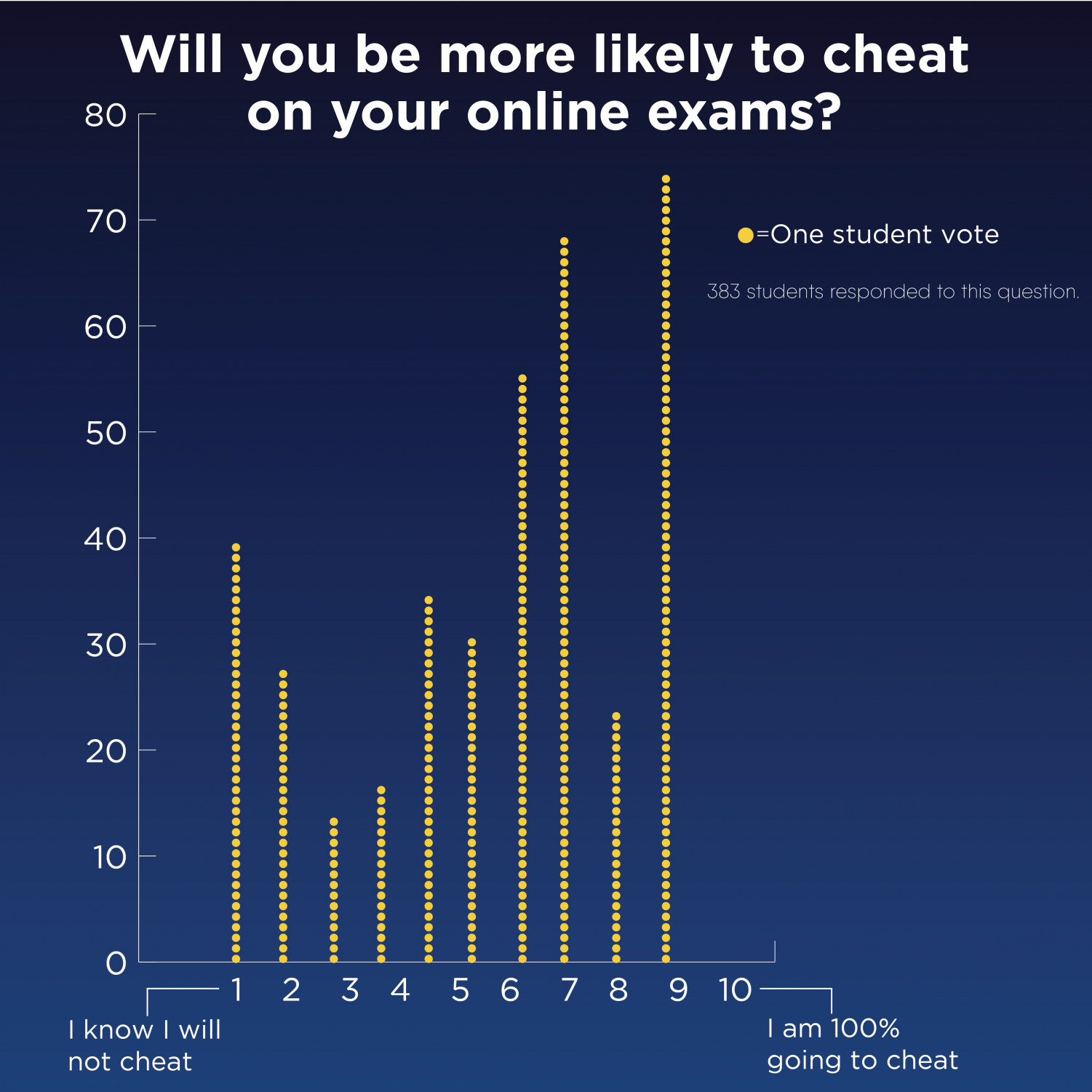 How stressed or afraid are you about this whole situation?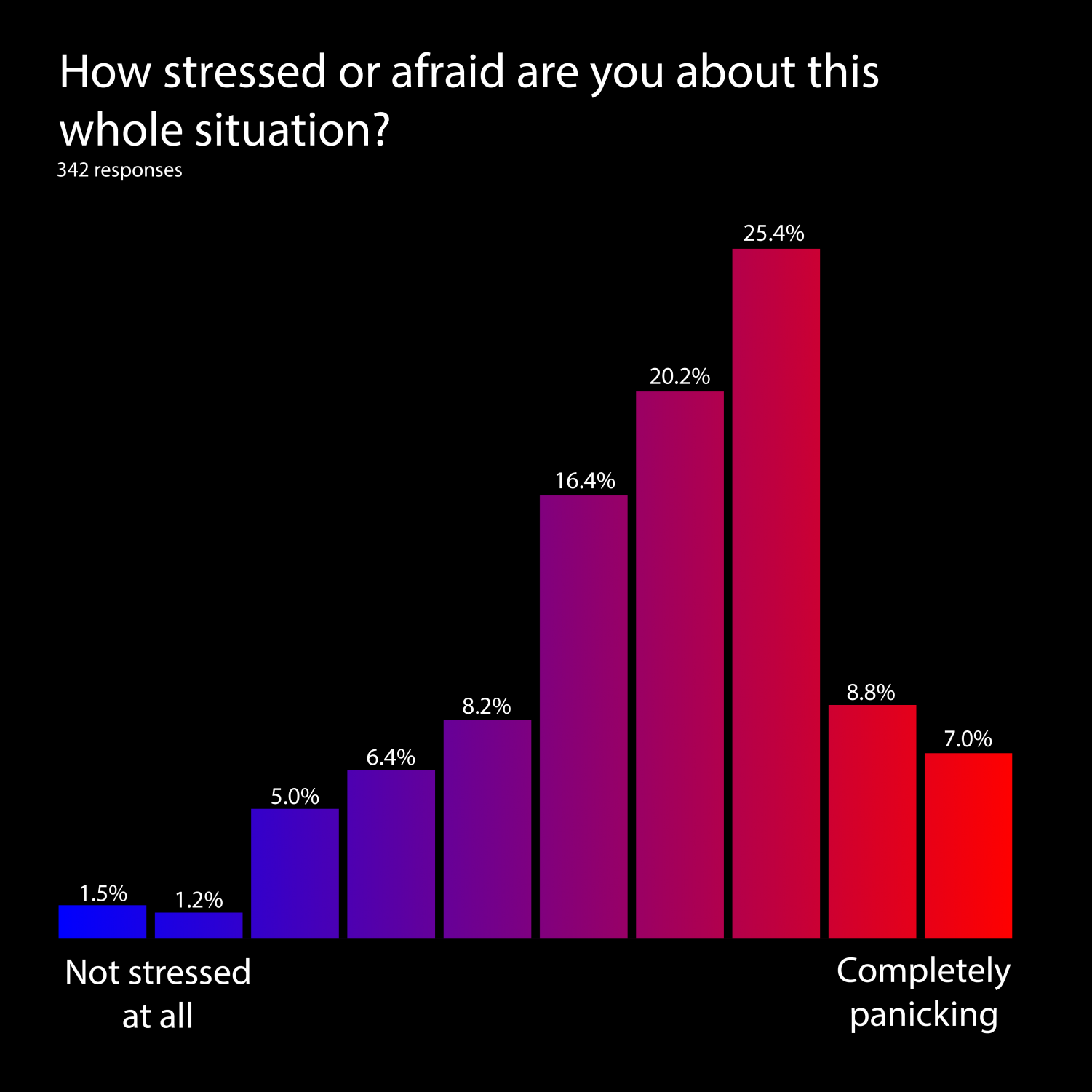 Do you think the University should have closed?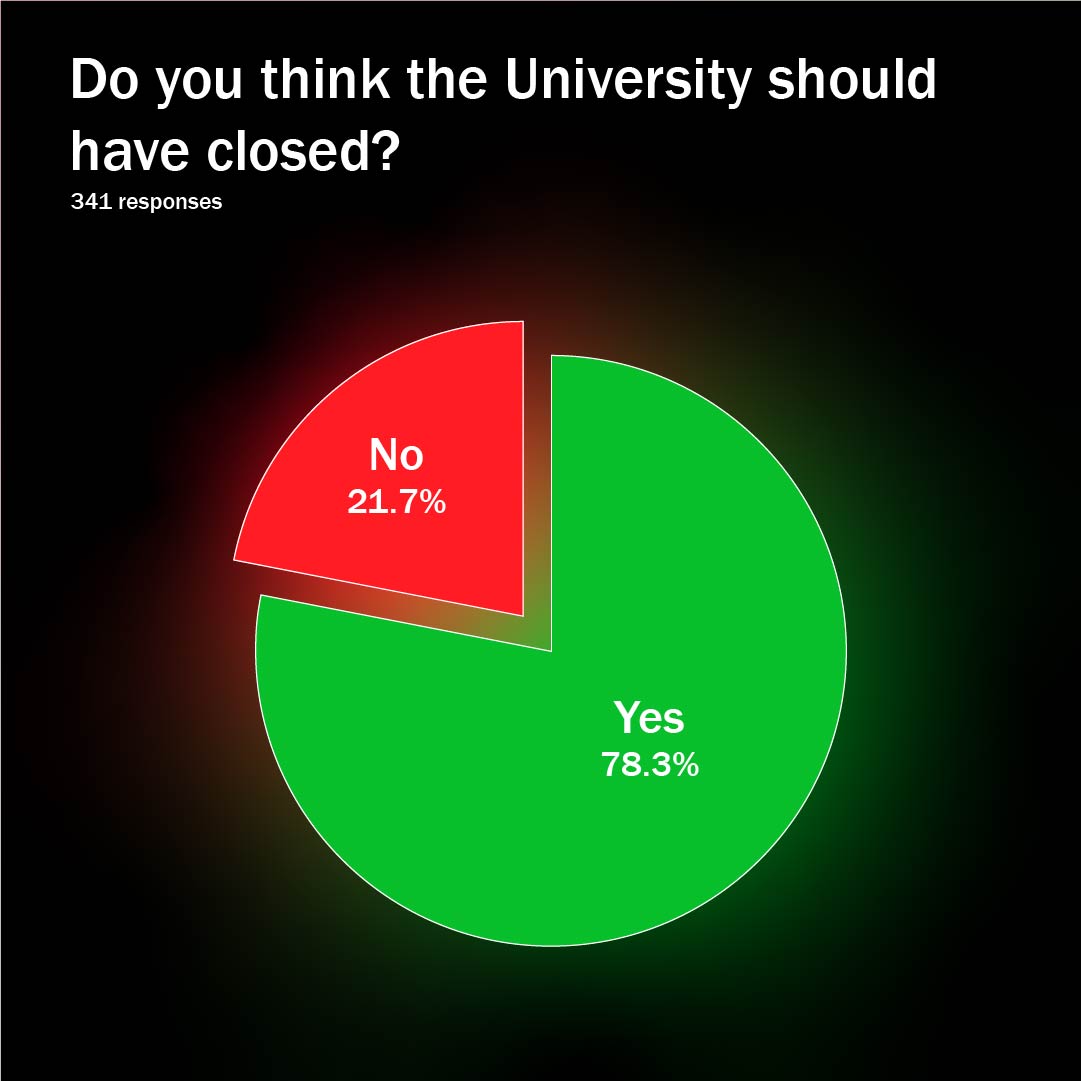 Should UVM reimburse its students?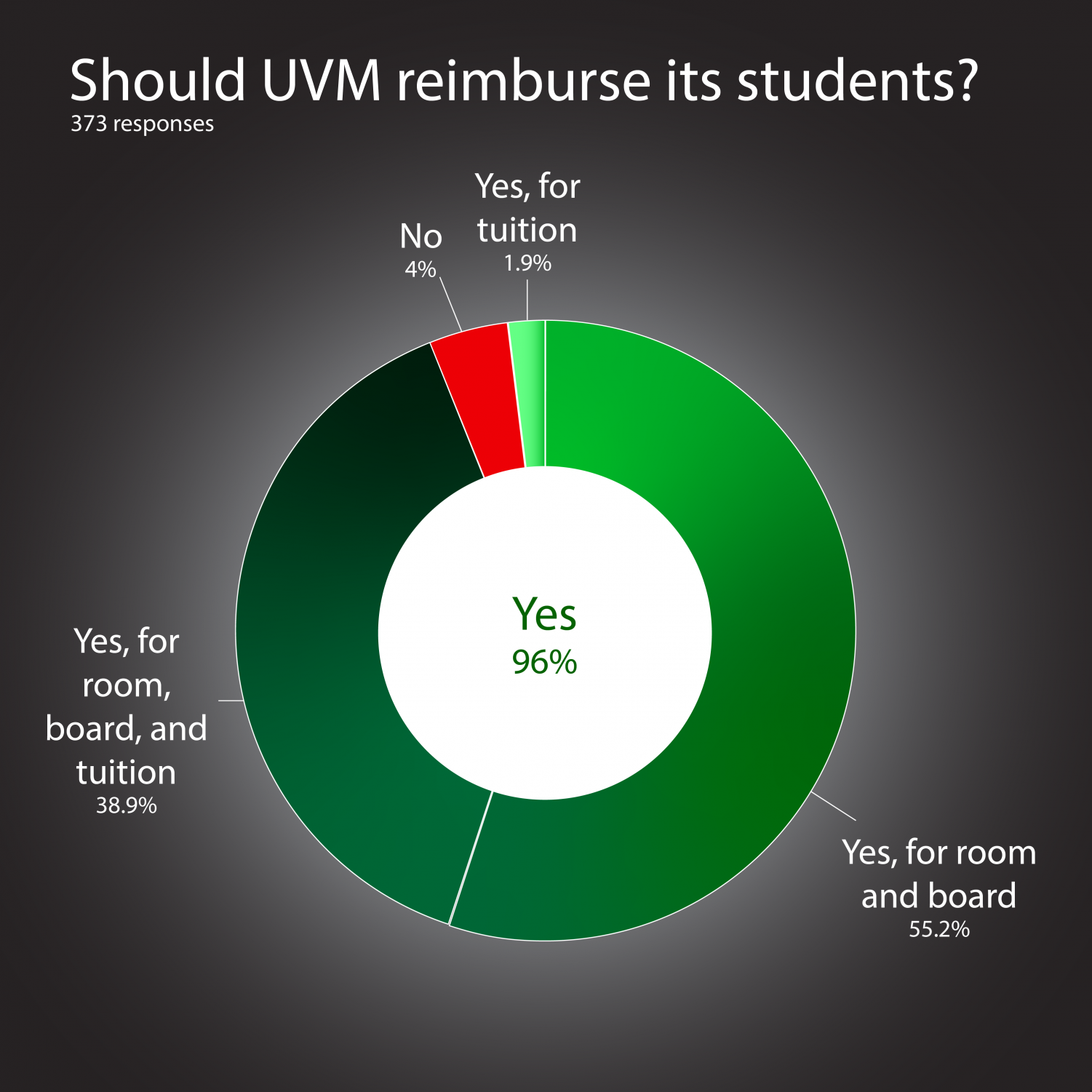 Where do you plan to do your coursework at home?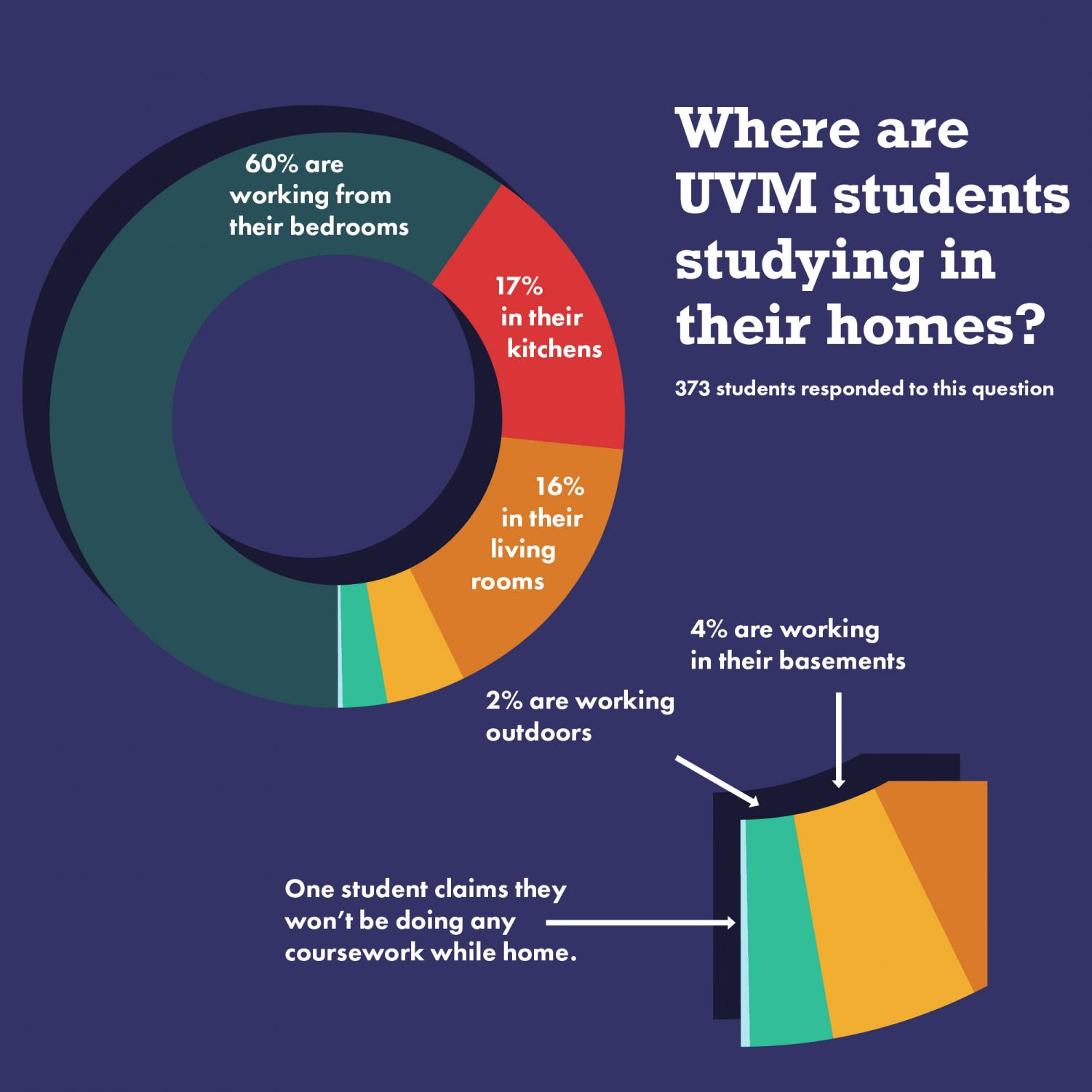 Who are you missing because of campus closing? Who are you getting to see because of campus closing? Choose all that apply.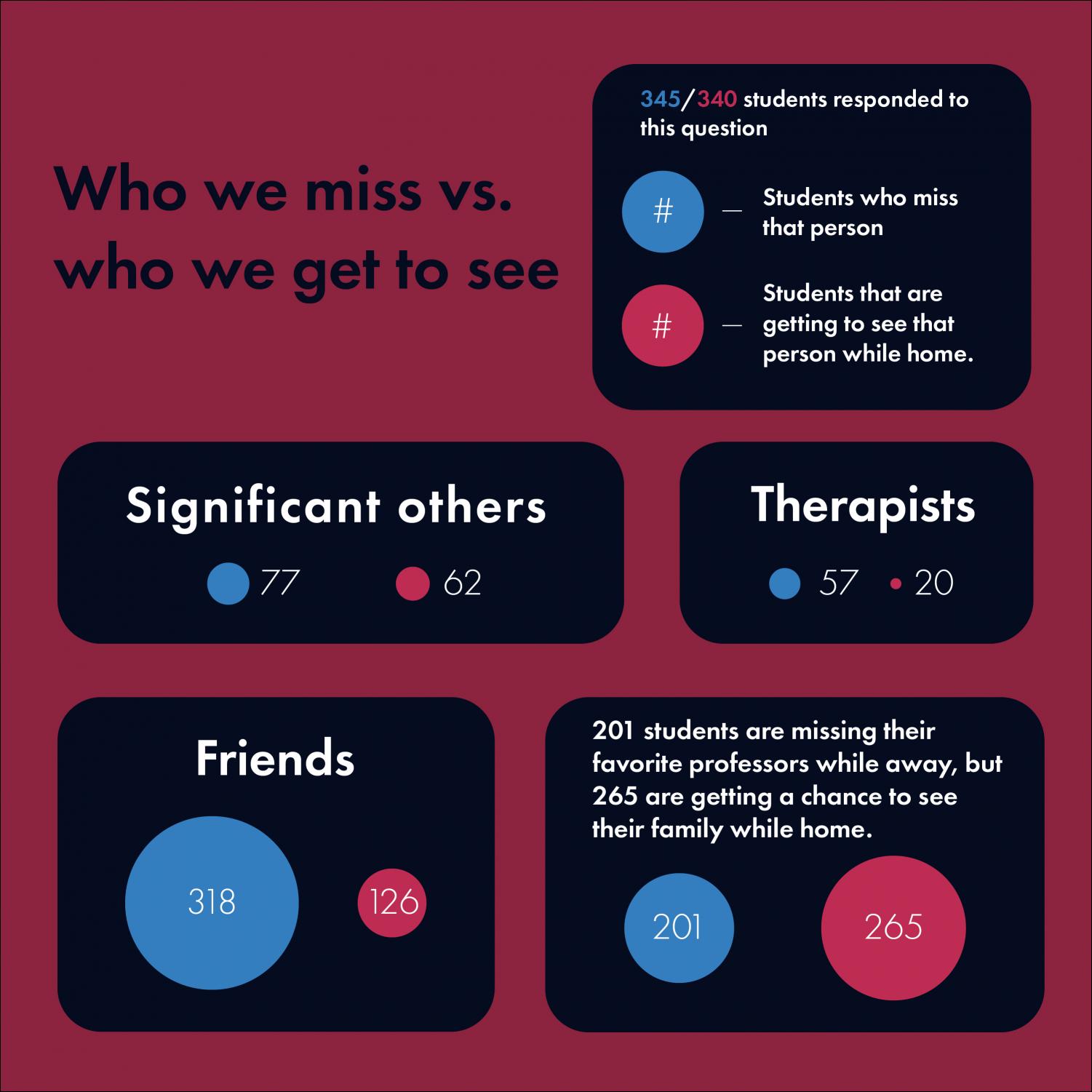 Should UVM implement a pass-fail system?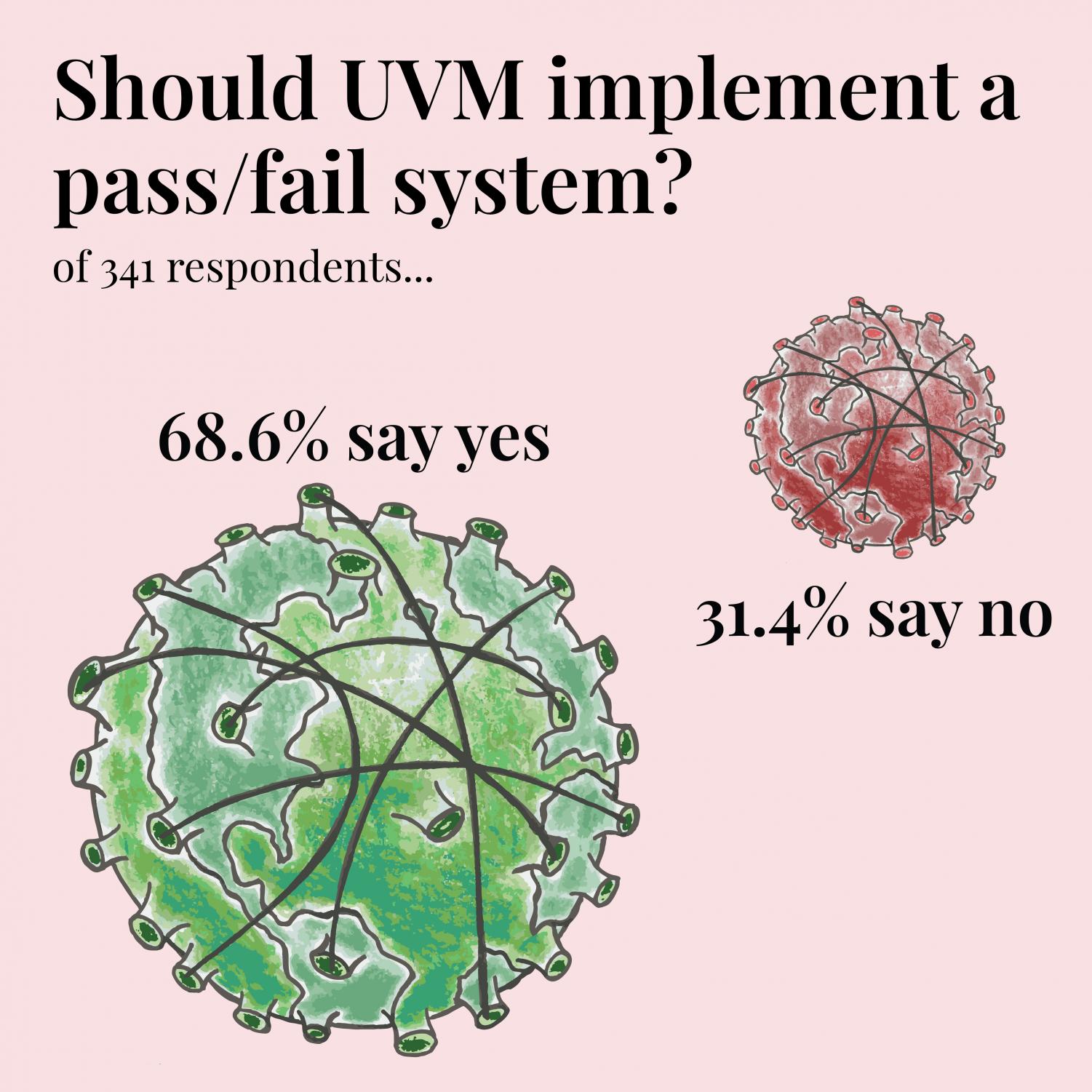 Seniors: What is your level of concern about not having a graduation ceremony?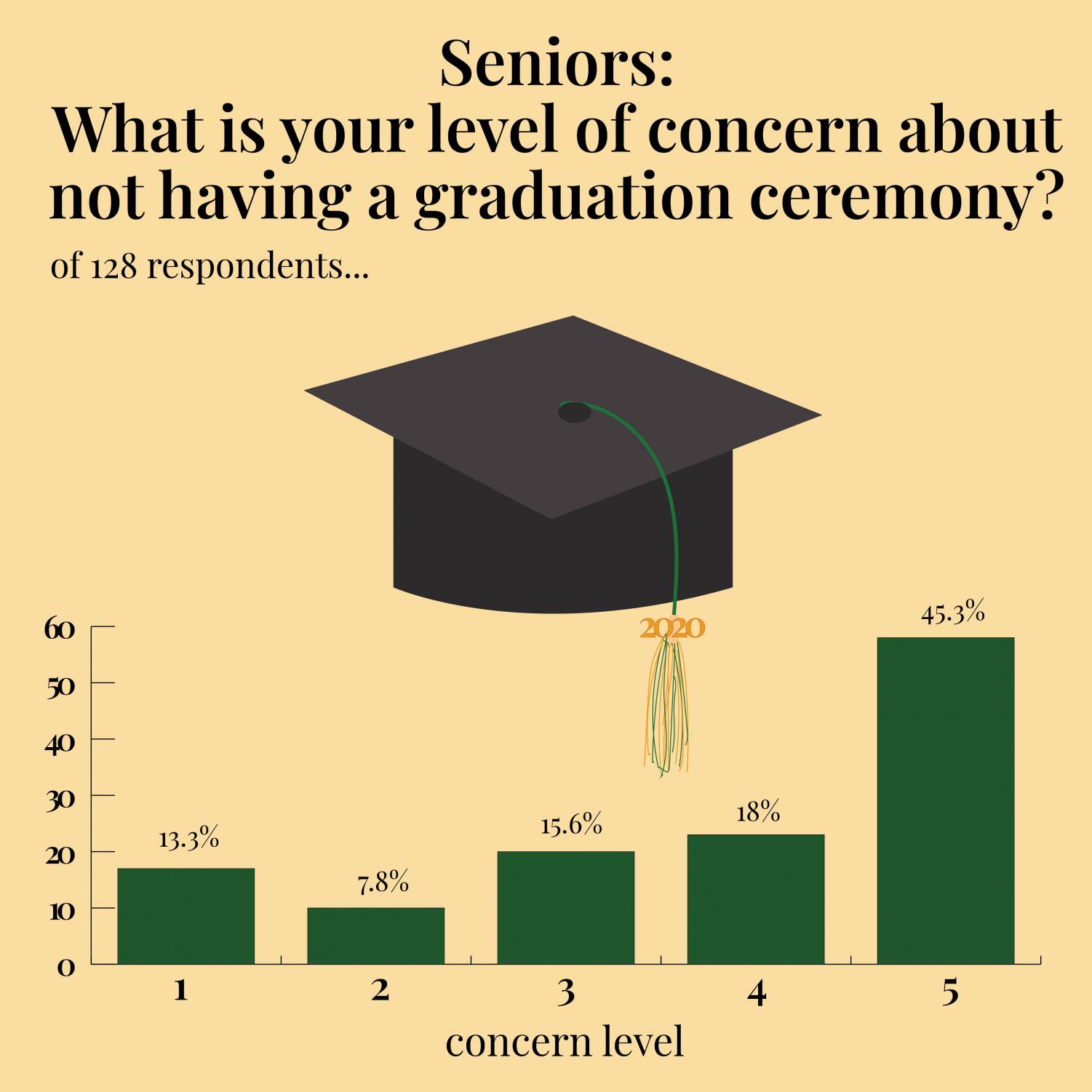 If you're living off-campus: are you staying in Burlington or going back to your home state?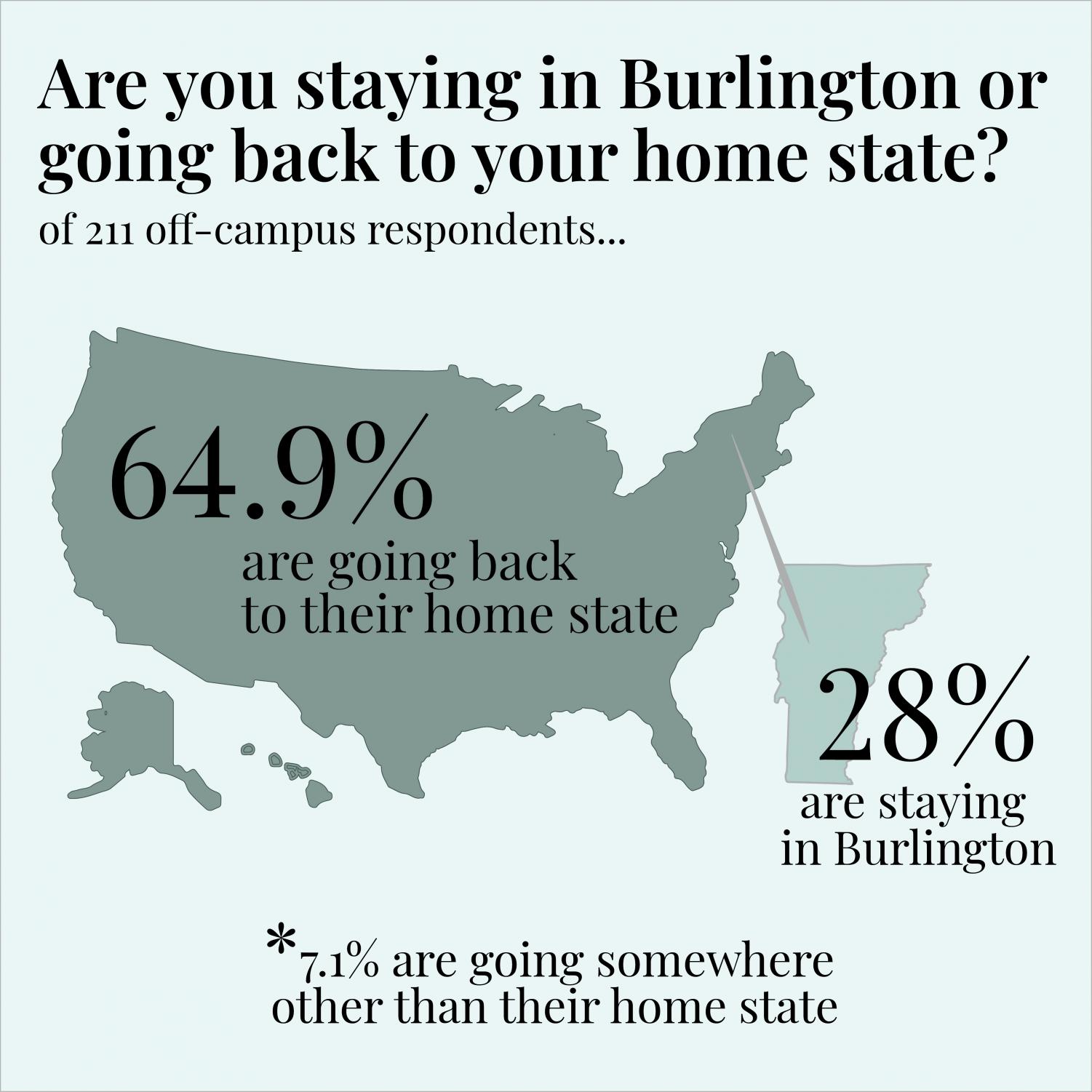 View Comments(1)
About the Contributor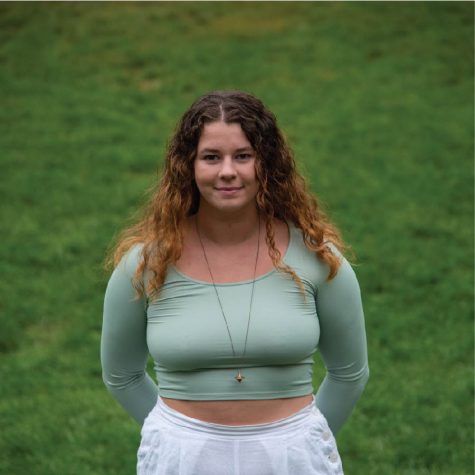 Kate Vanni, Editor-in-Chief
(She/her)

Kate Vanni is a senior Communications Design major with minors in Applied Design and Studio Art. Before becoming the Editor-in-Chief, Kate...