Hundreds of UVM students walk out of class to protest climate inaction
Hundreds of students gathered in the middle of campus Friday for UVM's Climate Strike with a clear message for world leaders: our house is on fire. Sound the alarm.
Around 600 students attended the strike at 11 a.m. Sept. 20 on the Andrew Harris Green. There, environmental groups including Vermont Interest Research Group, the Sunrise Movement and Climate Communication Advocacy and Literacy Laboratory talked to students about how to get involved.
Following the gathering on campus, other members of the community joined students and marched down Main Street to join the greater Burlington Climate Strike outside City Hall.
Although hundreds participated in the strike, some professors had to choose whether to cancel class or not after the dean of the College of Arts and Sciences sent an email to professors warning them not to cancel regularly scheduled class.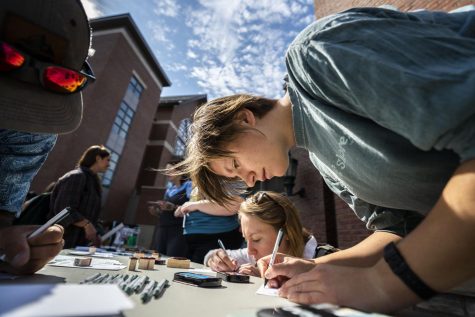 CAS Dean William Falls sent the email Sept. 14. It stated that professors who want to participate must get permission from their supervisor or go on their own time. Additionally, it stated that faculty who allow students to attend events must apply the same rules to all students, regardless of the event.
Some professors brought their classes to the strike or made announcements that they would not take attendance Friday to encourage students to go to the strike.
However, some professors refused to cancel because of fear there would be repercussions from the University.
SGA President Jillian Scannell planned the strike with the help of other organizations and individuals to create a space for conversation about climate change and to stand in solidarity with the young people all over the world taking part in the climate strike, she said.
"This is really to show that students care and want to have these conversations," Scannell said. "If we're not having these conversations in the classroom, we're just going to take up space and have them ourselves."
Many students held signs protesting global warming, with messages like, "Our house is on fire," and, "There is no planet B." They expressed concerns that individuals and people in power are not doing enough, including at UVM.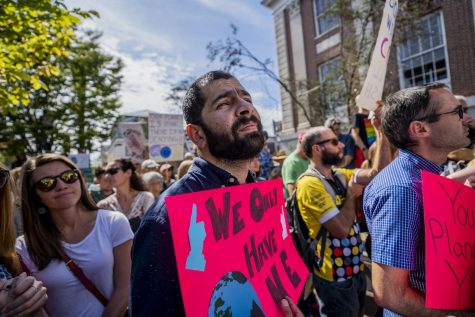 "UVM needs to do more," said sophomore Emma Page, who helped organize Friday's protests as a leader of the environmental group Sunrise Movement. "We greenwash a lot, and a lot of the problems that need to be worked on are just not being talked about."
Other students were angry about the email sent to CAS professors that discouraged them from going to the strike or telling their students to go to attend.
"I think that that's infuriating and frustrating," Page said. "This is just such a bigger problem than missing one class. This is literally our future. If the people that are supposed to be caring for us and educating us do not respect that we're fighting for our future, then that's a serious problem."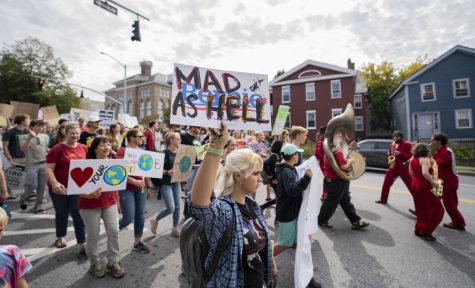 Junior Antonio Posada said UVM should be doing more to educate students about climate problems in the classroom. He also believes the email sent from CAS was hypocritical.
"That's dumb as hell," Posada said. "In this current political climate, our president does not even believe that climate change is a real thing. If UVM is this supposedly liberal school, I just think that they should not be enforcing more controversial behavior."
Falls did not respond to a request for comment on the email.
Leave a Comment
About the Contributor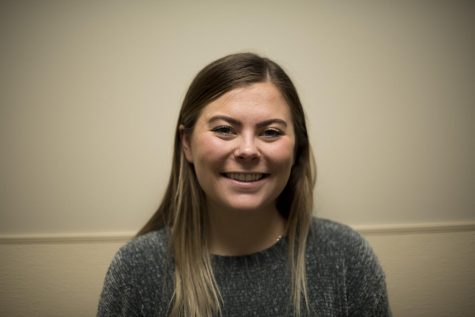 Emma Pinezich, News and Sports Editor
Emma Pinezich is a senior Political Science and French double major from New York. She started working for the Cynic as an illustrator in her first year...