If COVID conditions worsen, unvaccinated students may be removed from campus
Unvaccinated students could be removed from UVM's campus if a COVID-19 outbreak called for such measures, said Gary Derr, VP of operations and public safety.
The COVID-19 Immunization Exemption form made these and other potential consequences clear to students: vaccine-exempt students should also expect fines after missing tests and a recommendation for suspension if violations exceed a third offense.
"If for some reason we have an outbreak on campus that warrants additional action on the part of the University, they could be excluded from the university," Derr said. "We could say, 'you are not permitted to be here because you pose a greater risk to the campus because you are not vaccinated." 
Students may fill out the COVID-19 Immunization Exemption form if they have medical or religious reasons for not wanting to receive the COVID vaccine, according to the form.
In order to qualify for medical exemption, the form must be signed by a health care practitioner authorized to prescribe vaccines, though a religious exemption requires only the signature of the person submitting the form.
UVM was fairly lax with accepting students' religious vaccine exemption requests, Derr said. All students were required to get vaccinated or have an exemption form approved going into the fall semester for religious or medical reasons – 100% of students are in compliance already, according to an Aug. 30 UVM Instagram post. 
Only 1.3% of students, or less than 200 individuals, have filed for exemptions, and most were for medical reasons, Derr said. 
Unvaccinated students are required to continue testing every seven days as all students were last year, with the same consequences for missing tests. These students are expected to go into quarantine if contact-traced. 
Vaccinated students are not required to test weekly after their required Day Zero test, Derr said. They are only required to test if they experience symptoms or if it has been 48 hours after having been contact-traced. 
UVM no longer requires vaccinated students to quarantine pending negative COVID-19 test results after being identified as a close contact to someone who tested positive, Derr said.
Roughly 436,711 people have been fully vaccinated in Vermont, according to an Aug. 27 report from the Vermont Department of Health. The breakthrough cases represent a small portion, about 0.3%, of the fully vaccinated population.
Vaccine breakthrough occurs when a fully vaccinated individual is diagnosed with COVID-19, according to the Vermont Department of Health's most recent data summary. Vaccines decrease the likelihood of virus contraction and of severe illness, according to the CDC. 
While breakthrough cases are largely not responsible for the surge in cases seen statewide, they are still transmissible. 
Because Chittenden County and the state of Vermont have a very high vaccination rate, and because mandating vaccines for employees would be more complex to enforce, Derr said the school decided not to mandate vaccinations for faculty and staff. 
"I can say to a student, 'you can't enroll here,'" Derr said. "If I've got a professor, what do I do with that professor who may choose not to? Can I not have them work at UVM? It gets to be a little bit more challenging on the employee side than it does on the student side." 
If things were to significantly worsen as a result of a variant strain of COVID-19, he said UVM's functions may shift to look similar to how they did in spring 2020 with a pivot to remote learning. 
About the Contributor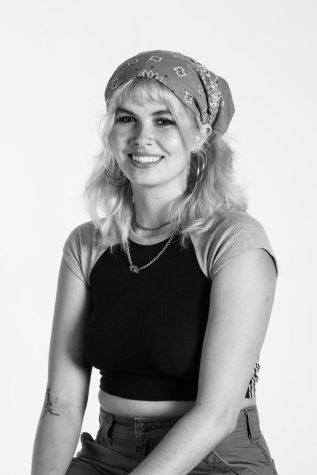 Ella Ruehsen, Editor-in-Chief
​(She/her) Ella Ruehsen is a senior environmental studies major with minors in political science and reporting and documentary storytelling. Before becoming...