'It's okay to be white' posters spotted around campus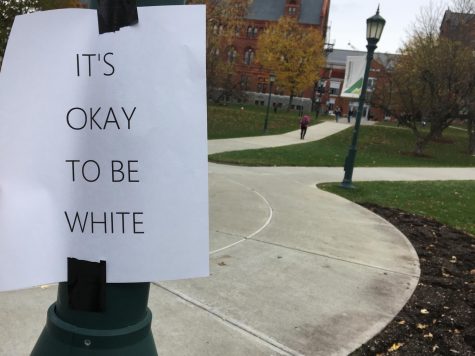 Unsigned posters on white printer paper reading "It's okay to be white" were spotted around campus this morning.
Two ripped papers were found posted with black tape to Davis Center doors around 8 a.m.
A third poster was found taped to a light post near the fountain on the Waterman green.
Pat Brown, director of student life, said he had not heard about the posters as of 10:30 a.m. today.
Enrique Corredera, executive director of University communications, said he was also unaware of the posters.