Nurses Agree to New Contract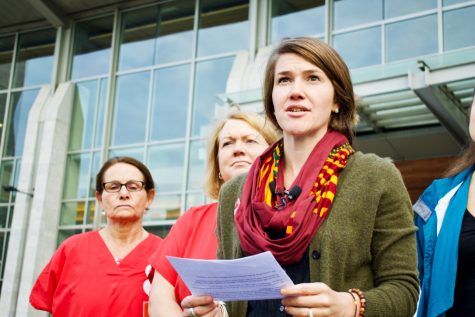 Sawyer Loftus
After eight months of negotiating, UVM Medical Center nurses and administration have struck a lasting deal.
The nurses announced the vote by union membership in favor of the contract via Facebook Sept. 27, the night before a scheduled press conference in front of the medical center.
The union represents around 1,800 nurses and other medical staff that work at the medical center.
The nurses were negotiating for a 28 percent salary increase over three years, but the majority of nurses in the union voted in favor of a 16-percent base pay increase over the next three years, according to the post.
The nurses held a press conference Sept 28 in front of the medical center to officially announce the results.
At the press conference Molly Wallner, lead negotiator for the union, said that the new contract will go into effect immediately and will expire July 9, 2021.
Wallner said that this contract reflects what the nurses are capable of and the level of care they promise to patients.
"This has been a very long and difficult road for all of us. we should feel proud of what we have accomplished," Wallner said.
Over the next month the nurses are set to meet with hospital administration to start working on hiring more nurses for outpatient care centers and redesigning staff grids inside the hospital, Wallner said.
Wallner said it feels "bittersweet" and "surreal" to finally have a contract after working since July without one.
Sophomore nursing student Molly McKenna said that a pay increase for nurses is great, but most importantly charge nurses, or the nurses that run a floor, will no longer have patients.
McKenna is glad to see a contract resolution but said that upper level administrative corruption like what she has seen at the medical center, exists everywhere.
About the Writer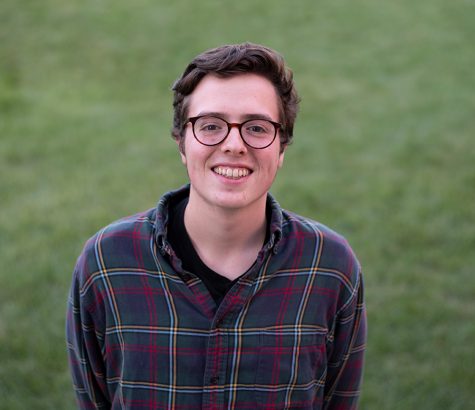 Sawyer Loftus, Editor-in-Chief
Sawyer Loftus is the News Editor for the Vermont Cynic. He is a junior History major with a passion for News. This past summer he was an intern in the...