Nurses Reach Tentative Agreement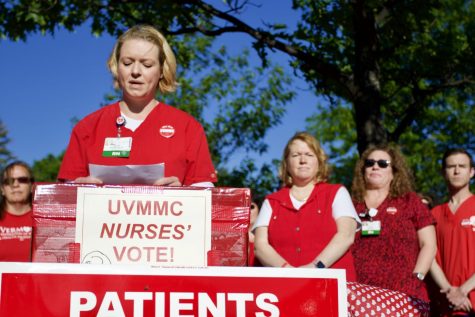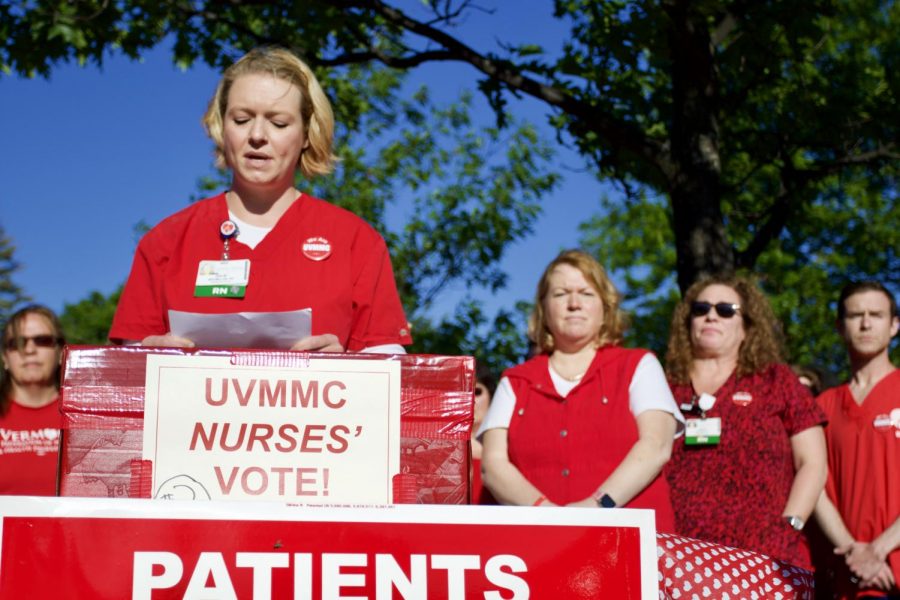 Sawyer Loftus
After months of bargaining, UVM Medical Center nurses and administration have reached a tentative agreement on a new contract, according to a Sept. 20 press release.
The Vermont Federation of Nurses and Health Professionals have been negotiating their next three year contract with UVMMC since the end of March.The nurses have agreed to a 16 percent base salary increase over the next three years, according to the press release.
The union represents around 1,800 nurses and other medical staff that work at UVMMC. The union has asked for a 28 percent salary increase over the next three years and an end to "chronic understaffing" inside UVMMC.
Molly Wallner, lead negotiator for the nurses, said the reason for bringing this contract back to the membership was because it gives more nurses more pay than any other offer from the medical center, but not everyone is happy.
"Are we 110 percent thrilled about this contract? No," she said. "At the same time we do feel proud of the gains were able to make overall."
If approved by union membership, the contract will go into effect starting October 2018, however its difficult to predict if the contract will pass because it wont please every nurse, Wallner said.
UVM senior nursing student Emily Scott said that this tentative agreement is a step in the right direction, but it doesn't seem like enough.
"This has been such a battle for the UVMMC nurses, one they shouldn't have had to fight," Scott said. "As someone who works at the hospital and sees what my incredibly talented nurse colleagues do every day it makes me sad to think that this fight is still ongoing."
Sophomore nursing student Molly McKenna said it should not have been this hard for UVMMC nurses to make only a little progress. The nurses should have not had to strike and go through months of negotiations just to get a fair contract, McKenna said.
Although not everything was addressed in this contract, the nurses hope to push legislation through the Vermont State House to address other concerns such as safe staffing levels, she said.
The nurses will be voting on the contract starting Sept. 23 and ending the 24, results are expected by Sept. 28, Wallner said.