Press Release: Burlington Police Chief on Student Racial Justice Protests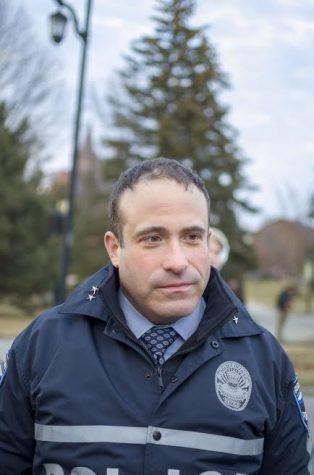 RECENT CIVIL DISOBEDIENCE IN BURLINGTON
Last night, a group of approximately one hundred UVM students blocked traffic on Main Street during rush hour. The Burlington Police Department made the decision to allow the protests to continue. Protesters were otherwise highly cooperative and respectful. The protest concluded with no arrests or incidents.
Like speeding or making excessive noise, blocking traffic is a violation of the law that police officers have the discretion to enforce based on their experience, judgment and the totality of the circumstances. When the reason people are blocking traffic is to engage in political protest on matters of great interest to the community, officers are required to be judicious in the use of their powers to remove protesters from the road. Exercising that power to remove protesters can be seen as the state using force to stifle political speech under the color of enforcing what is otherwise a minor violation of the law.
The police department rejects the idea that it has an automatic obligation to put an end to any protest that employs civil disobedience. Similar traffic delays have been caused by fatal accidents, hazardous spills, the Independence Day fireworks display, the Champlain Valley Expo, and snow. Democratic expression is at least as compelling as any of these causes of delay. Protesters in Burlington do not have a history of blocking traffic or engaging in civil disobedience with any frequency. Doing so on occasion, and on matters that are occupying the attention of the community and nation, does not always require police intervention.
Nonetheless, the action was unlawful. Should it become anything other than a rarely-exercised means to convey a pressing political message, the police department will be required to weigh the free and unrestricted movement of motorists more heavily against the civil disobedience of the protesters. Blocking traffic wastes people's time, disrupts their lives, and has unforeseen consequences in the professional and personal lives of everyone affected. Communities must reckon with these consequences from time to time in the name of our democracy, but widespread disruptions cannot become the norm.
We would like to once again thank the community for its patience. It is the same forbearance Burlington exhibited when the police department shut down Main Street for several hours in 2016 when then-candidate Donald Trump made a campaign stop here. Despite his representative saying that any disruptions in the street due to his visit "were not their problem," the police department closed Main Street to traffic and people to maintain a safe buffer zone around Trump's supporters as they waited in line at the Flynn Theatre. Our commitment to securing the First Amendment is content neutral.
Please note that this communication and any response to it will be maintained as a public record and may be subject to disclosure under the Vermont Public Records Act.