Professor on trial after ICE protest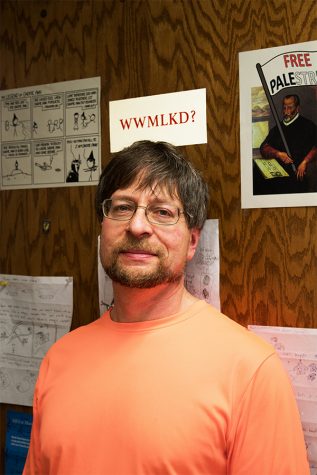 Taylor Ewha
A UVM professor is going to trial after protesting outside a homeland security office in Williston, Vermont over national immigration policy.
Music professor David Feurzeig was arrested along with 12 other protesters while blocking the road in front of the Immigration and Custom Enforcement building in Williston July 28.
Hundreds of protestors had gathered to decry U.S. immigration policy.
Feurzeig and other demonstrators were there to protest the Trump administration's immigration policies and failure to reunite all separated families by the July 10 deadline for all children under 5-years-old, according to a July 28 WCAX article.
Feurzeig and the 12 other protestors were given tickets for disturbing the peace by Williston Police, requiring them to appear in court in September, Feurzeig said.
The protestors appeared in court September to plead not guilty and requested a jury trial, fellow protestor Nancy Braus said. The protestors are currently waiting to hear from their lawyer for their official trial date.
Feurzeig and fellow protestors felt that the charges against them were not warranted, Feurzeig said.
"This was not a safety or a disruptive thing," he said. "The worst people had to do was drive five minutes around the block, so it was not putting anyone at any huge inconvenience."
Sophomores Cassandra Heleba and Camille Gunter both had Feurzeig as a professor.
"I love him," Helebra said.
Gunter praised his intelligence and ability to convey information.
"For the most part, I think he just teaches theory," she said, refering to whether he mentions anything political in class.
Feurzeig said the UVM student body should get involved in any way they want to or can to advocate for causes they believe in.
"I think people should educate themselves," Feurzeig said. "If young people are getting involved and being active, that's good. [The Trump] administration is trying to make people feel powerless, but we're not powerless."
Feurzeig said that he protested ICE to prevent it from carrying out its work in Vermont.
Braus agreed, saying that ICE needs to change its policies and practices.
"ICE is being trained and paid to be cruel and absolutely unpleasant and they are doing everything they can to make life hard for people trying to come into this country," she said.
John Mohane, a spokesperson for ICE, would not comment specifically on the arrests, but did say that it is never acceptable to interfere with the everyday work of ICE employees.