Roofies reported, investigation underway
UVM Police Services received an anonymous report of multiple Rohypnol druggings by an unknown perpetrator at an off-campus party over the weekend, according to a Feb. 14 CatAlert.
No known reports exist of additional assaults linked to the incident, according to the CatAlert. Police obtained the report the evening of Feb. 13, UVM Police Chief Tim Bilodeau stated in a Feb. 16 email.
"First and foremost, it's not anyone's fault that somebody else is putting a drug in their drink," Bilodeau said. "When you invite people to your place, there's a certain level of civic responsibility around that."
The report referenced an entity, but did not report an official organization. Bilodeau said he saw social media posts alluding to an unrecognized fraternity known as SHORE in relation to the incident, but declined to comment on which entity the report referenced.
SHORE was never an official fraternity, but always operated as such, according to a Sept. 6, 2021 Cynic article. The group had SGA recognition and funding at one point, before SGA understood the group's goals and operations.
The Cynic was unable to find a way to reach SHORE to request comment. The group has no official point of contact.
When investigating anonymous reports, UVM Police Services tends to look into any people or organizations who are called out in the report, known parties that occurred over the given weekend and claims made on social media to see what can be corroborated, Bilodeau said.
"We're encouraging people to come forward, which is difficult because people don't always feel safe doing that, so self-care is primary," he said.
UVM Police Services still have an obligation to the community to investigate as best they can without causing further harm to the people impacted, Bilodeau said.
"A party where there's a drug dropped into a drink impacts, historically, young women," Bilodeau said. "This is rare. ​​It's disturbing all the time, but […] I don't think I've seen this for a couple of years."
UVM Police Services often engages with community partners in these kinds of investigations, which can include the Chittenden Unit for Special Investigations and the Burlington Police Department, Bilodeau said.
Any perpetrators found guilty of this felony, a form of aggravated assault, may face up to 15 years in prison or be subject to fines up to $10,000, according to the CatAlert. Anyone found to have committed sexual assault may be dismissed from UVM.
A successful outcome of a police investigation isn't as straightforward as finding a probable cause and bringing it to the criminal justice system, Bilodeau said. It also involves other forms of self care and community support.
"That's a really shallow view of the world," Bilodeau said. "I just can't stress that enough, especially in 2022."
Rohypnol can only be detected by a test within less than 24 hours of being administered, and lab results take between 10 days and two weeks to come back to the patient, said Raenetta Liberty, a UVM Medical Center Emergency Department nurse and Sexual Assault Nurse Examiner and the Clinical Coordinator for the Vermont Forensic Nursing Program.
Liberty said she is unsure how the students who were drugged over the weekend got their test results so quickly, but said they may have gotten tested at a different site.
"We're really fortunate because the [medical] care for sexual assault […] is paid for by insurance, and then any copay is paid for by Vermont Crime Victim Services," she said.
VCVS is a service that provides services to survivors of crime, according to its website.
Liberty believes UVM should also play a role in offering this kind of testing to its students, rather than just pointing people to the hospital for these services, she said.
"This is not a medical issue," Liberty said. "I would imagine that your clinic does pregnancy tests, the COVID test; this might be something that your clinics could do, if it's a concern for your colleagues and this is a systemic problem."
Anyone with additional information on the Rohypnol incident looking to report it may do so by calling UVM Police Services at (802)-656-3473.
Survivors in need of support can get in contact with the Office of Affirmative Action and Equal Opportunity, book an appointment with Counseling and Psychiatry Services at (802)-656-3340 or HOPE Works at the 24/7 hotline (802)-863-1236.
About the Writer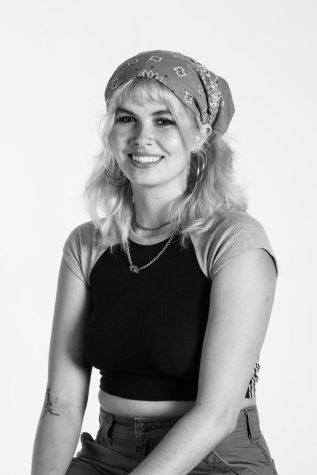 Ella Ruehsen, Editor-in-Chief
​(She/her) Ella Ruehsen is a senior environmental studies major with minors in political science and reporting and documentary storytelling. Before becoming...