Sustainability-oriented team brings semi-pro soccer to Vermont
Vermont Green Football Club announced its launch Oct. 12, bringing sustainability into sports and semi-professional soccer to Burlington. 
The club starts in May 2022 and will play its home matches at UVM's Virtue Field. Vermont Green intends to use its platform to focus on environmental justice and sustainability by partnering with environmental justice organizations and selling sustainably-sourced merchandise, according to the club's website.
 "We felt that [environmental justice] was the perfect lens, the perfect way to talk about the issues, to bring awareness to the issues, and to think strategically about how do we as a club put forward solutions to some of these things," Chief Purpose Officer Keil Corey said. 
Vermont Green considered environmental justice in its first actions by joining Vermont-based organization 1% for the Planet and donating 10% of proceeds from initial merchandise sales to the Vermont Natural Resources Council. 
The club aims to achieve net-zero emissions across all business operations and travel by the end of its first season, according to an Oct. 12 post on the club's website. 
"We started our journey with the vision to become the most environmentally and socially conscious club in America," Corey stated in another Oct. 12 post on the club's website. 
Corey is a Vermont native and a 2019 graduate of UVM's Sustainable Innovation MBA program. Corey said UVM is an excellent home for the club. 
Co-founder Patrick Infurna believes Vermont is the perfect location to launch a club committed to environmental justice. 
"We were fortunate to be launching in a city and in a state that already has such an infrastructure for environmental sustainability," Infurna said. 
Co-founder Matthew Wolff works as a designer specializing in sports branding and designed over 25 soccer crests in his career, according to his website. He said he aims to brand Vermont Green through representing Vermont's culture and the club's environmental goals. 
"The strongest soccer clubs are a reflection of the community, and the crest is sort of an illustration of that," Wolff said. "So it's very important that we get this right, and that it looks and feels Vermont right away to all Vermonters." 
The club will play in United Soccer League League Two, a semi-professional league on the fourth level of the American soccer pyramid, according to the league's website.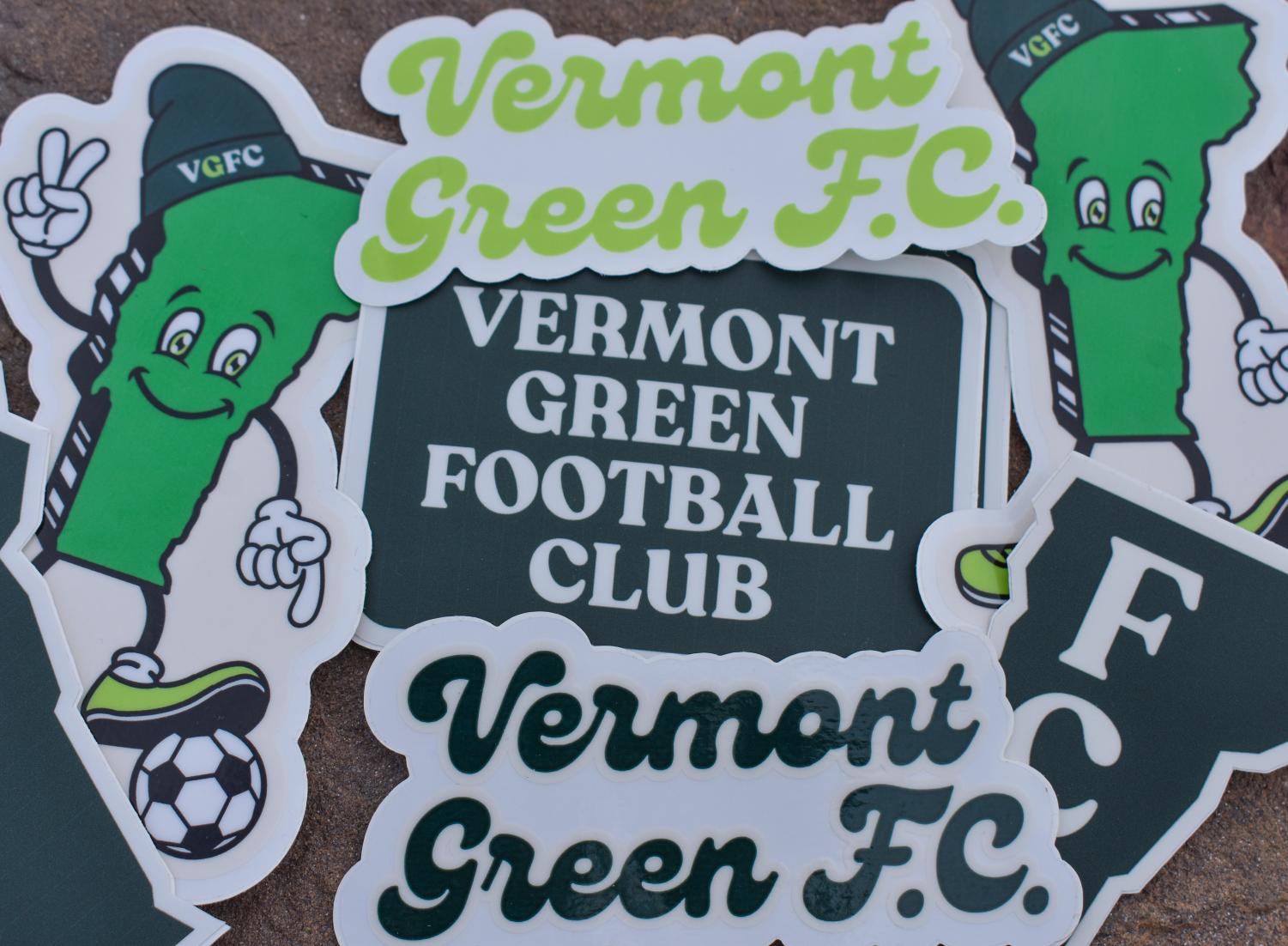 College players can play in the league while retaining their collegiate eligibility, according to the league's website. Because USL League Two players are not paid salaries, college players can spend their summers in the league before returning to college competition in the fall. 
National Collegiate Athletic Association student-athletes lose their collegiate eligibility if they receive payments from a team beyond "actual and necessary expenses" such as food or housing, according to the NCAA eligibility rules. 
Vermont Green hopes UVM players and Vermont natives will play for the club, Wolff said. 
Vermont Green will become the only men's semi-professional soccer team in Vermont. Vermont Voltage FC, based in St. Albans, disbanded in 2014, according to a July 12 article from the St. Albans Messenger. 
Vermont Fusion, a women's semi-professional team, began play in 2021 in Manchester, according to a Dec. 22, 2020 Manchester Journal article. 
The co-founders hope their mission will inspire other clubs around the world to follow in their footsteps and create a more sustainable future, Wolff said. 
"If we can provide inspiration or a blueprint for other clubs around the world, that would be a huge, huge success for us," Wolff said.