University suspends all fraternity activities due to student death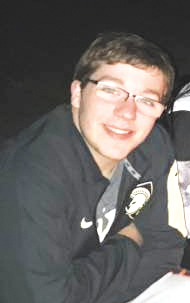 University of Vermont administrators have suspended all fraternity activities until further notice, according to an email sent to students.
Annie Stevens, vice provost for student affairs, said any and all fraternity activities including recruitment, social events and philanthropy are suspended, due to the ongoing investigation into the death of UVM first-year Connor Gage.
Stevens said that the suspension will remain in effect until it's clear which fraternities may have been involved in Gage's death and to what extent. 
As soon as Burlington Police concludes its investigation, the University will begin investigating issues of student conduct violations, Stevens said. 
John Murad, deputy chief of Burlington Police, said so far their investigation has identified that Gage did attend two separate fraternities the night he died. 
However, it's likely that no criminal charges will be filed as a result of Burlington Police's investigation due to a lack of evidence of a clear criminal act, Murad said.
Stevens announced Feb. 5 that while the Burlington Police Department are investigating the details behind the death of UVM first-year Connor Gage all fraternity activities are suspended "until further notice," the email stated.
Stevens urged students to contact UVM Police Services with information about Gage's death.
Gage was found dead Feb. 2 after attending two off-campus fraternity parties, Murad said.
Initial autopsy results indicate alcohol and extreme cold contributed to Gage's death.
Editor's Note: This story was updated 2:20 pm on Feb. 6 to include comment from Annie Stevens and Burlington Police.