UVM President to resign
University President Tom Sullivan will be stepping down after this year, according to an Aug. 6 email to the UVM community.
This will be his seventh and final year as president after his 2012 selection by the board of trustees.
Sullivan will be taking a research leave to write a book before joining the UVM faculty full-time, according to the email.
The book will be about campus free speech, an August 6 Burlington Free Press Article stated.
In February, student groups called for Sullivan's resignation during diversity demonstrations and protests on campus.
David Daigle, chair of the UVM Board of Trustees, does not think that there is a link between Sullivan's resignation and the student demands from earlier this year, he said.
"Tom has kept the board informed along the way appropriately, so the board was not surprised when he made that decision and it's not a part of what happened on campus earlier this year," Daigle said.
Daigle said it's a "bittersweet" moment to see Sullivan depart from the presidency.
"I think Tom is a great president — I think he has an incredible level of integrity, and dignity and passion for students," he said.
When Sullivan was selected by the board as the 26th president, he made it clear he only wished to stay on for seven to eight years, Daigle said.
Sullivan's seven-year stint as president is consistent with past UVM presidents, Daigle said.
"I went back for fun and looked at the average tenure of presidents at the University of Vermont and the history of the institution, which is now over 200 years, and I think it's [the average tenure] eight years," he said.
As the campus begins to fill with students for the fall semester, Daigle wants to see a new presidential search committee formed, he said.
"In the next few weeks we are hoping to constitute that [search] committee and have the first meeting of the search committee sometime in mid-September," Daigle said.
In accordance to UVM policy, the search committee will include 20 members with at least two student representatives, Daigle said.
In an August 7 email to students, Daigle announced that the SGA is required to submit a list of six potential student representatives by August 31.
The search is slated to be complete by March 2019, however, a candidate could be selected earlier, Daigle said.
Although there is no official profile of a future candidate, Daigle said Sullivan's commitment to students is a must-have characteristic in the 27th president.
"I would tell you that he [Sullivan] always puts the student interest first, and always thinks about managing the university for the benefit of the student," Daigle said. "I think that's something we'll look for in the next president as well."
Updated 8/7/18 @10:07 p.m. to include comment from David Daigle, chair of UVM Board of Trustees. 
About the Writer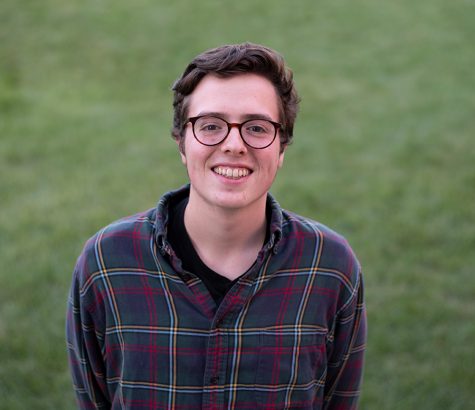 Sawyer Loftus, Editor-in-Chief
Sawyer Loftus is the News Editor for the Vermont Cynic. He is a junior History major with a passion for News. This past summer he was an intern in the...