Student releases emotional synth-pop EP
When junior Matthew Carlton wrote his song "Head," he didn't realize that he would actually end up writing four songs that would turn into his first EP, "The Dream is Dead." 
Originally from Brooklyn, Matthew Carlton is double majoring in music technology and global studies at UVM. 
Carlton released the emotional, synth-pop EP on Feb. 6. It was released under the artist name Tasheff; an homage to his mom's anglicized Bulgarian last name.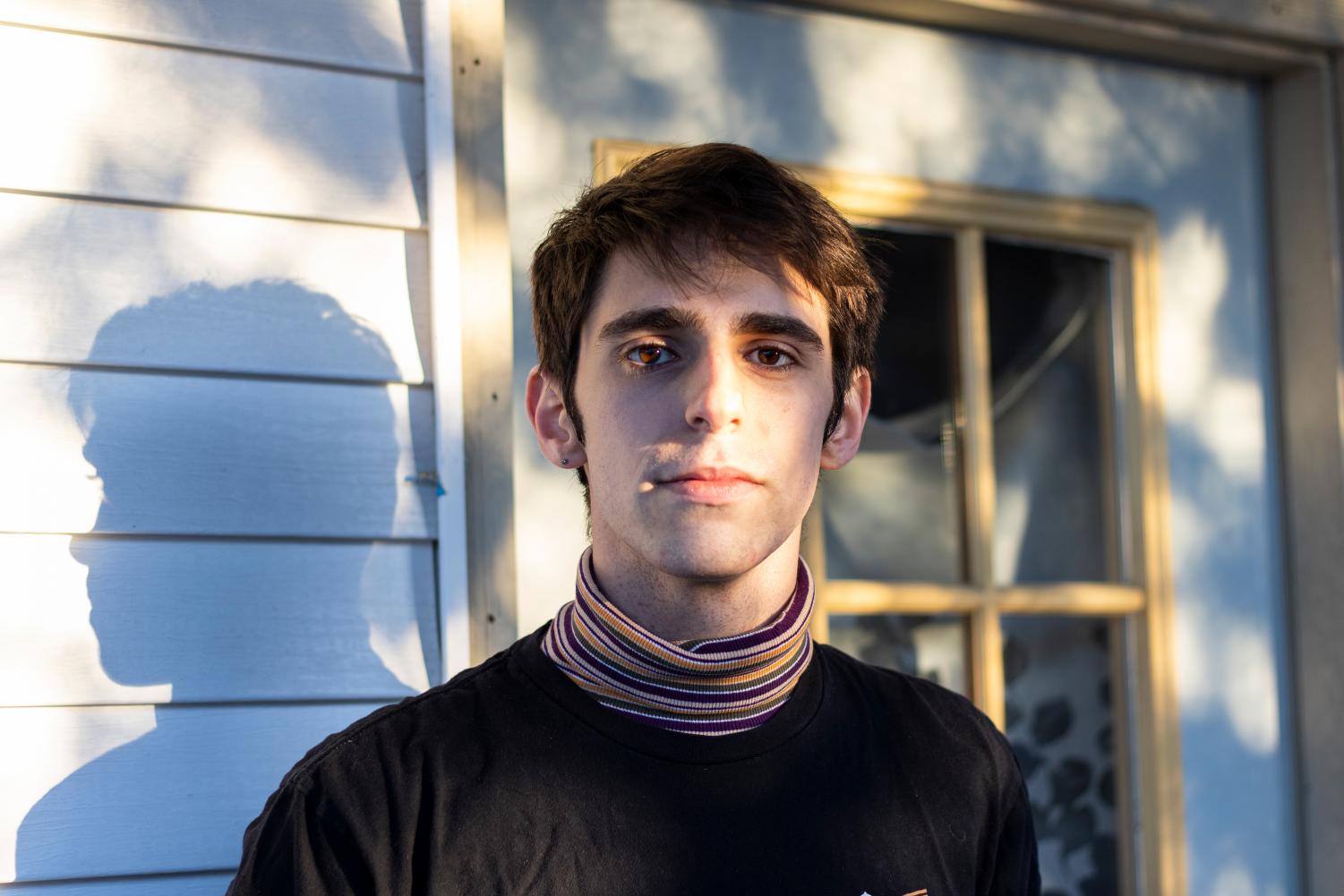 "I feel like it's such a cliche, but I feel like I have always been a pretty musical person," Carlton said. "I have always really liked pop music, and I had a babysitter who was really into Rihanna. 'Good Girl Gone Bad,' was the first CD I had." 
His interest in music grew as he joined the chorus in middle school and studied music in high school, Carlton said. Now both a songwriter and producer, Carlton tends to write and produce his music from his bedroom. 
"I have this keyboard on my desk, I work in Logic, and I really am working from my bedroom," Carlton said. "I think my production quality could be higher. It sounds like it's coming from someone's bedroom which I don't mind, but I am actively trying to make it higher."
Carlton began writing his songs in May and finished in December. While quarantining, he spent the first two months refining his work and doing video and photo shoots with the help of his friends, graphic designer Dylan Etfinger and photographer Sara Shaw.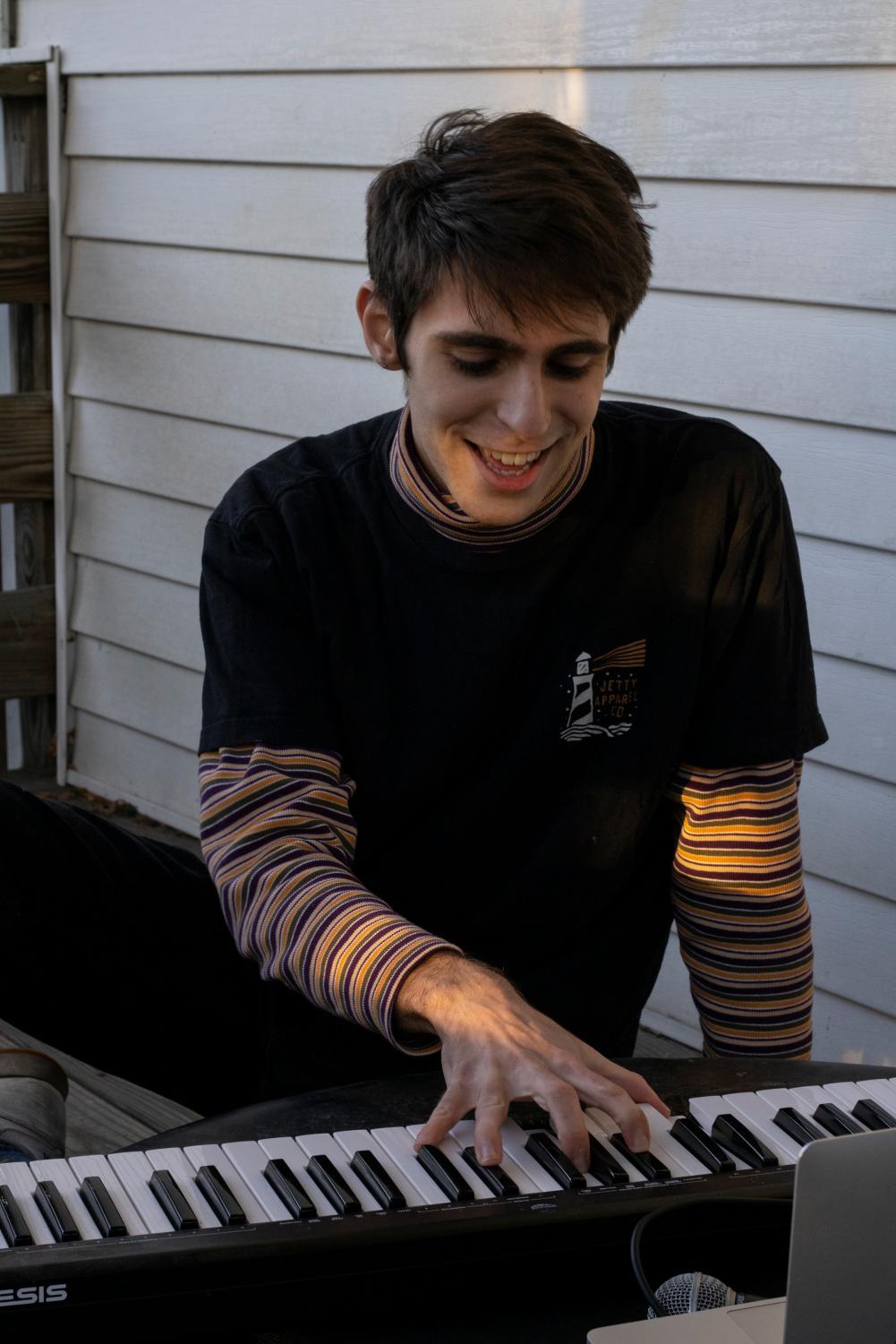 His music is reminiscent of artists like Troye Sivan and Charli XCX, as it pairs dancey beats with sad lyrics.
"Every song, except for the last one, I wrote while in a relationship," Carlton said. "It's a pretty sad story, but I also danced a lot while making it." 
For this EP, Carlton said he personally drew inspiration from artists like Porches and EmpressOf who also write and produce all of their work. 
"Porches' album Ricky Music was a big influence on this EP, as well as EmpressOf and Troye Sivan sometimes," Carlton said. "People who exist in the pop world but also have their own idiosyncrasies." 
While his music falls into the synth-pop genre, Carlton finds nuance by playing with different pop sounds. 
"If you listen to 'Head,' that song goes in a ton of different directions," Carlton said. "It's a little frantic, while 'So Embarrassing' has a strong dancey vibe." 
"So Embarrassing," Carlton's personal favorite off the EP, is especially unique as it combines Carlton's raw emotions with upbeat sounds. 
"It just hits,"Carlton said. "It came from a place of anger, which surprised me because that's not how I usually write, but it also really makes me want to move, and I hope others feel that." 
Carlton describes songwriting as a really important way for him to express things that he otherwise can't say for one reason or another. 
 "A lot of this stuff I was too nervous to say or didn't know how to say," Carlton said ." It was really cathartic."
After releasing this emotional EP, Carlton plans to take a break for now, but hopes to do live performances and collaborations in the future. 
"I would love to one day be able to do some shows," Carlton said."I have some friends back home in New York who are musicians, and I would love to collaborate with some people "