BREAKING: UVM announces UVM Forward, the University's reopening plan for Fall 2021
The University of Vermont announced its reopening plan, which eliminates required testing and mask mandates for fully vaccinated individuals effective August 2.
The Fall 2021 plan, UVM Forward, was announced via email on June 17. The announcement by Vice Provost Patricia Prelock comes a week after the University announced a vaccination requirement for students returning to campus in August. 
Fully vaccinated students will have to submit proof of vaccination to Student Health Services in order to be exempt from weekly COVID-19 testing and mask requirements, according to the UVM Forward webpage. 
The UVM Forward webpage also said that students can receive the Johnson and Johnson vaccination at the UVM Medical Center. Students will have to book an appointment online to receive their free vaccination at one of three clinics. 
Face coverings indoors and weekly testing will not be required for fully vaccinated individuals, according to the email.
However, unvaccinated individuals will still be required to wear masks indoors and receive COVID-19 testing every seven days. Faculty, staff and students with medical or religious exemptions are not required to be vaccinated.
Physical distancing requirements and capacity limits are lifted as well, according to the email. Classrooms, offices and other gathering spaces will return to full occupancy. Events and meetings are still required to follow COVID-19 event protocols until August 2. 
Prospective students and families and other individuals will no longer be required to notify UVM of their arrival effective July 1 according to the email. However, these individuals will not be required to be vaccinated, according to the email. 
Other restrictions for domestic travel are also eliminated effective July 1. Though the University is not permitting international travel and Fall 2021 study abroad, according to the email. 
The UVM Forward website also provides data regarding UVM's COVID-19 response for the 2020-2021 academic year. UVM reported 418,957 tests administered with a .21% positivity rate.
"We are confident that the dedication of everyone in our community will lead to a successful reboot of the vibrant UVM campus we all value so deeply," the email stated.
About the Contributor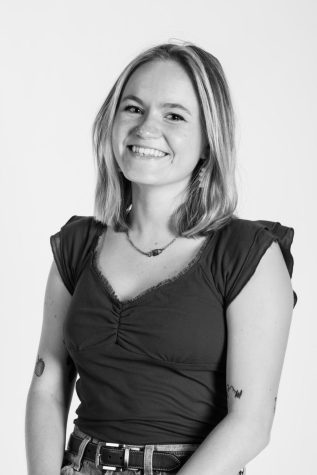 Ellie Scott, Digital Media Editor
(She/her)

Ellie is a senior public communication major from Manchester, CT. Ellie is also an accelerated Master of Public Administration student. This...