BREAKING: UVM students pulled out of Italy, as Coronavirus concerns intensify
Due to the spread of Coronavirus, UVM students have been pulled out of study abroad programs in Italy as UVM advises faculty, students and staff traveling to impacted countries to reconsider.
Gary Derr, Vice President for Operations and Public Safety said students from Italy programs are being moved, but there are no other students, as far as the University knows, in what the Center for Disease Control has deemed Level 3 warning countries.
These Level 3 countries include China, Iran, Italy and South Korea.
A CDC Warning Level 3 is a travel advisory to avoid nonessential travel to countries where there is a rapid spread of contagions, according to the CDC.
"The only country where study abroad programs where we have students impacted, is Italy, and there were 30 students impacted by that," Derr said.
Additionally, any students, faculty or staff traveling to Level 3 countries have been asked by the University to reconsider.
Anyone with an urgent need to travel to these areas has been asked to notify Gary Derr, Vice President for Operations and Public Safety.
Derr said all the University can do right now is preparing for a variety of different circumstances, as the spread of the virus continues.
Currently, there are 10 spring break travel programs planned to countries with a low amount of risk, Derr said.
But, if the situation changes, the University will work to cover the costs incurred if programs are forced to remain in the countries in which the programs are taking place, he said.
Those returning from an affected area have been asked by Operations and Public Safety to call the Vermont Department of Health to notify them.
"The Health Department will be in regular contact with you for 14 days since the day you left the affected area to monitor you for symptoms of shortness of breath, cough or fever," according to UVM's website.
UVM community members planning any international travel are advised to review CDC medical recommendations.
"UVM is closely monitoring circumstances related to the coronavirus and will provide updates based on recommendations from the Centers for Disease Control and Prevention (CDC)," according to UVM's website.
For students whose programs have been canceled, host schools have offered alternative paths to get the credits they paid for, Derr said.
Editors Note: This article was updated at 3:00 p.m. to indicate the University did not pull students from programs, rather external program providers. 
Leave a Comment
About the Contributor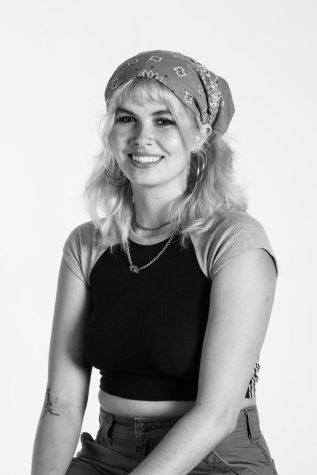 Ella Ruehsen, Editor-in-Chief
​(She/her) Ella Ruehsen is a senior environmental studies major with minors in political science and reporting and documentary storytelling. Before becoming...