BREAKING: UVM to continue online learning through end of semester and students urged to leave
UVM will continue its remote learning model through the end of the semester and close its residential halls, as the COVID-19 pandemic intensifies throughout the country and Vermont.
As the chance for a physical return to campus comes to a close, the University said Commencement is unlikely to occur "as planned," but will make a final decision by the end of March, according to a March 23 email from President Garimella to students, faculty and staff.
"Upcoming graduates should watch for a survey in the coming days that seeks your thoughts on how we might best celebrate your accomplishments and provide you with a chance to reconnect in a more personal way with your classmates and faculty," the email stated.
UVM is also offering a $1,000 housing credit to students who leave or have already left campus by March 30. An additional credit will also be given for meal plans depending on each individual student's plan.
For the 857 students that remain on campus, Garimella urged them to return home if they can, as only students who require emergency housing will be allowed to stay in the dorms, according to the email.
For all on-campus residents, the halls will close March 3o,nd students will no longer have access except for those with emergency housing. Additional information will come from ResLife within 24 hours, the email stated.
Students who live off-campus should also consider heading home, according to the email.
"Many of you share close spaces in a way that presents risks to you and to your roommates," the email stated. "What will you do if one of you becomes ill or needs to self-quarantine? Most of you will be better off back home with your family."
Editor's note: This is a developing story and will be updated when more information becomes available. 
Leave a Comment
About the Writer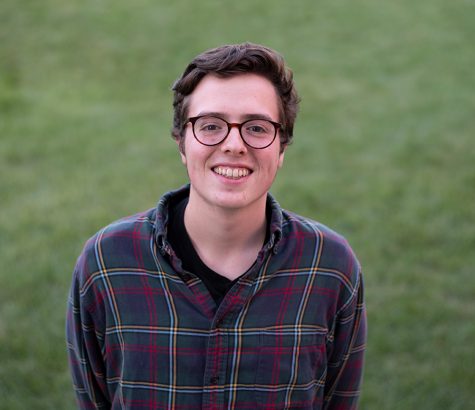 Sawyer Loftus, Editor-in-Chief
Sawyer Loftus is the News Editor for the Vermont Cynic. He is a junior History major with a passion for News. This past summer he was an intern in the...