Program encourages staff to ditch their cars
A program aimed to decrease the use of cars has drawn over 30 UVM faculty and staff to turn in their parking passes this year.
During the 6-month program, that starts in September and goes through May, participants take the bus, carpool, bike or walk instead of driving.
"The University realized they didn't have enough parking to keep up with growth and demand," said Jack Hanson, a Burlington city councilor and the supervisor for the internship program that has spearheaded this initiative.
Program participants are offered a $75 gift card to a local store, in addition to the guarantee that they won't have to pay for a parking pass.
Interns met with everyone who registered and helped them understand the bus schedule in relation to where they live before they began the program.
Participants are also provided with 12 single-day use parking passes for emergencies.
"It's good security," Hanson said. "People are scared, but then when they do it, they're like, 'Oh, actually, we don't really need these.'"
UVM partnered with the Chittenden Area Transportation Management Association or CATMA, a non-profit transportation agency, which also helped to make more resources available.
With the resources from CATMA, UVM has already decreased the percentage of employees who drive alone to work every day from 75% to 55%.
With a grant from the Chittenden County Regional Planning Commission for participant incentives, the interns got to work recruiting.
They sent out email bursts to all the faculty and staff who live within a certain mile radius of a bus stop, and called everyone who clicked a link expressing interest.
The idea is to continue renewing funding for this programming in future years and to keep expanding the project over time.
"Our goal this year was 30 participants and we hit 30 a couple of weeks ago, so that aspect has been going really well," said intern Abbie Dillon, a senior.
"We've interviewed the participants, and they've given a lot of really positive feedback," Dillon said. "People are really pleased with their change in transportation habits."
A lot of people found public transportation more convenient than driving, she said.
The interns are looking to open up the program to students in the future, but are currently working on expanding the program downtown.
On Feb. 28, the group asked for more funds to expand their program to downtown.
Leave a Comment
About the Contributor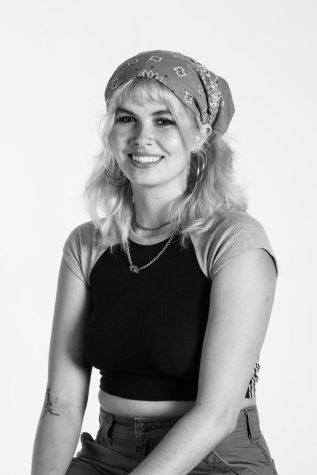 Ella Ruehsen, Editor-in-Chief
​(She/her) Ella Ruehsen is a senior environmental studies major with minors in political science and reporting and documentary storytelling. Before becoming...