Students plan to push divestment once again at UVM
A student group is again pushing for UVM to divest from fossil fuels and plans to submit a proposal to the board of trustees this month.
The board of trustees, who has control over UVM's endowment, has previously not supported divestment. Organize, a newly formed environmental club, hopes their proposal will put pressure on board members to pull UVM's investments from fossil fuel companies at their meeting Oct. 25-26.
UVM has approximately $27 million of direct investments in fossil fuel companies as of June 2019, according to an email from Richard Cate, the vice president of finance and University treasurer. This amounts to around 5% of UVM's endowment, the email stated.
Cate was recently tasked to oversee sustainability and climate action issues by President Suresh Garimella. Cate has not indicated support for divestment.
"We aren't invested heavily in those things," Cate said. "There are some investments, not a lot. The real question is, is that an effective way to help the environment?"
However, senior Kieran Edraney, the president of Organize, believes that it's more important for UVM to divest to make a statement about fossil fuel companies, he said.
"It's not really about the money at the end of the day," Edraney said.  "It's about the public perception of the companies."   
Cate will meet with Organize Oct. 11 to discuss divestment.
Members of the group have been collecting signatures for a divestment petition from students and faculty outside of Royal Tyler Theatre and Waterman building since the beginning of September.
The petition has roughly 1,000 signatures so far, according to Edraney.
As an alternative to divestment, Cate suggested that students should transition towards bikes and away from cars to reduce the carbon impact of UVM.
"When a student says they're not going to drive a car anymore and they're going to ride a bicycle, they've actually done something," he said. "They're reducing the amount of oil that is needed."
Organize hopes to include the petition signatures with their proposal to show the board how many members of the UVM community are in favor of divestment, Edraney said.
"This isn't just a minority of students," Edraney said. "This really should be implemented because its a widely held belief on campus."
Student groups have urged the board to divest from coal and other fossil fuels in the past.
In 2013, the Socially Responsible Investing Advisory Council requested that the University divest from fossil fuels, and was rejected.  At the time, about 10% of UVM's endowment was invested in fossil fuels, which amounted to around $38.8 million, according to a December 2013 Burlington Free Press article.
SRIAC submitted the request after student groups urged the University to divest, including the Vermont Student Climate Culture Group.
SRIAC is a division within the administration tasked with advising the board of trustees on the morality of its investments, like those in fossil fuel companies. It is made up of students, faculty, staff and administrators.
Cate supervises SRIAC, and can make recommendations to the council.
In 2016, SRIAC made another recommendation that UVM divest from coal after student groups again pushed for the board to take action on climate change by divesting from coal. However, the board did not vote to change their policies.
In a statement released by the board of trustees investment subcommittee in February 2016, who controls the endowment investments, they said they did not support divestment because it would not be financially careful.
The subcommittee also pointed out that UVM at the time had no direct investments in coal companies, and they had no intention to change this. The board did not make a commitment to remain divested from coal permanently.
The question of divestment has not formally been raised at a meeting since, according to the board of trustees' meeting records.
Divestment at universities has become a national movement.  Around 150 campuses across the country have committed to divestment, including Boston University, Middlebury College, Syracuse University and Sterling College.
In Vermont, Middlebury College announced in January 2019 that it would begin the process of divesting its more than $1 billion investment.
The move came after mounting student pressure and a school-wide referendum, hosted by the SGA, according to a Jan. 29 Burlington Free Press Article.
Additionally, the Vermont State Colleges System is partially divested from fossil fuels.
About the Contributor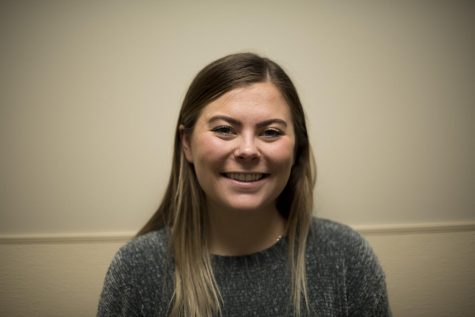 Emma Pinezich, News and Sports Editor
Emma Pinezich is a senior Political Science and French double major from New York. She started working for the Cynic as an illustrator in her first year...