The past is present: UVM's buildings have their own stories to tell
When walking around UVM's campus, students experience a clash between new and old architecture.
University Place is a street lined with red brick historic buildings that are decorated with gargoyles. Right behind it lies a modern, brand new STEM complex.    
The architecture on campus provides a unique landscape, with a blend of historical buildings and the construction of new facilities.  
Currently, there are more than a dozen buildings on UVM's campus that are on the National Register of Historic Places, according to UVM's website, they are now being integrated with the building of new STEM complexes.    
For a building to be on the National Register of Historic Places it must have significance in American history, architecture, art, archeology, engineering, and culture, according to the United States General Services Administration's website.
Discovery Hall, which opened in 2017, and Innovation Hall, which is expected to open in 2019, were part of a $104 million project to modernize Science, Technology, Engineering and Math at the University, Robert Vaughan, director of capital planning and management said.
"In particular Cook science building which housed chemistry and physics was embarrassing," Vaughan said. "We used to say that the teaching labs and the research labs in that building were worse than most of the high schools around Vermont."  
UVM's architecture varies ranging from Greek revival to high Victorian gothic, Thomas Visser '86  director of Historic Preservation said.
In 1941, the architectural firm, McKim, Meade and White brought a colonial revival to campus and designed Waterman Building, Southwick Music Hall, Slade Hall, Ira Allen Chapel and Fleming Museum.
From Gym to Theater
UVM is currently in the process of transforming its athletic facilities by building a brand new $95 million Multi-Purpose Complex, according to a Nov. 1, 2018, Cynic article.
Nicholas Hall, director of athletic communications and broadcasting, said UVM athletics got its start with the opening of the first gym called Athletic Park in 1886, which is now known as Royall Tyler Theatre.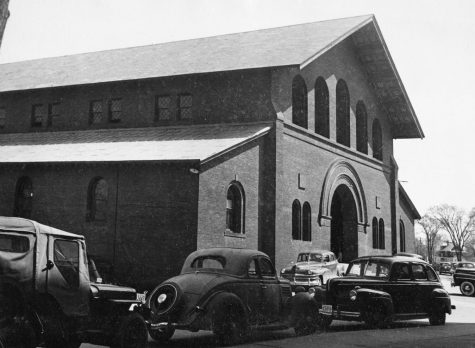 Royall Tyler Theatre is now home to the UVM theater department and has been since 1974, Visser said.
As collegiate sports grew at UVM, Men's Basketball began to play off campus at the Memorial Auditorium in downtown Burlington from 1940 to 1962, Hall said.
Both UVM and St. Michael's College hosted basketball games at Memorial Auditorium, Hall said.
Athletics were moved back on campus in 1963 with the opening of Patrick Gym and Gutterson Fieldhouse, Hall said.   
Vaughan said contractors have been hired for the construction of the multi-purpose athletic complex, but have not been approved by the University board of trustees.
The multi-purpose athletic complex is expected to be finished by the end of the 2020-2021 academic year, Hall said.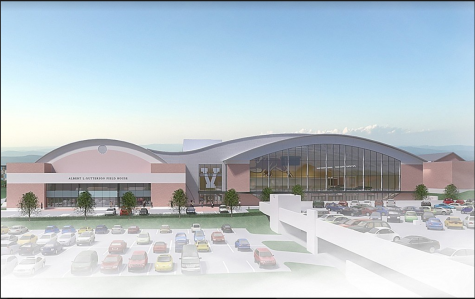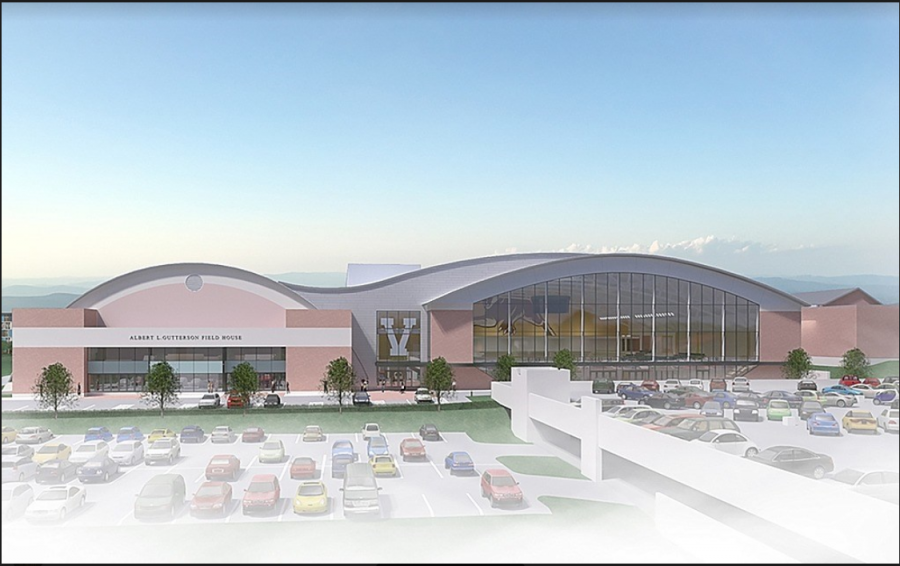 The building of this new complex is a game changer for UVM, Hall said.  
"It's really going to help us take the entire athletic department to the next level and then the byproduct of that sort of increasing the profile of the university," Hall said.
Students can expect to see major renovations to Gutterson Fieldhouse, increased space for students and an events center, according to UVM's website.  
Not everyone is as supportive of the building of the multi-purpose center.
Some believe that the University should be investing the money into the humanities rather than a new gym, according to a Feb. 14 Cynic article.
Redefining Student Spaces
Throughout UVM's history, there have been three different student centers: the Waterman building, Billings Library and current student center: the Davis Center, Visser said.
The change in student centers has happened over time to better accommodate the needs the campus population and to better suit student needs, he said.
The Waterman building was completed in 1941 and had places for students to study, a dining area and even bowling alleys, Visser said.
While the bowling alleys no longer exist, the dining area is now the Waterman Manor, he said.
Originally constructed in the 1880s as a library, Billings became home to the student center from 1963 until 2007, Visser said.
Billings Library was designed by Henry Hobson Richardson, one of the most influential architects of the nineteenth century who designed the Trinity Church in Boston, former UVM President Daniel Fogel said.
As a result, Billings Library has attracted people from all over the world, Visser said.
He has met people from places such as France and Japan who have traveled to Burlington just to see the works of Richardson.
Billings was home to organizations such as SGA, 90.1 WRUV FM, UVM's campus radio, and The Vermont Cynic, Vaughn said.
The transition of Billings throughout its time on campus demonstrates how the University has worked to give old buildings new purposes, Visser said.
"Billings is a good example of using what we had in the past, by recognizing its history, to continue to use it in our future," Visser said.
The Davis Center opened in 2007 and was key to bringing the UVM community together, Fogel said.
"It's really important for student life and campus community," Fogel said."If you think of the University as a community of scholars, including students and faculty and staff, you can't have the community without gathering places."
The Davis Center has reached significant milestones in terms of sustainability, as it became the first student center in the U.S. to be LEED Platinum certified, Fogel said.
LEED is a way to rate environmentally-friendly buildings, according to LEED's website. It is an independent verification of a building's energy-efficient features.
"Trincity"
Trinity campus, which is located past Central Campus down Colchester Avenue is nestled in a wooded area, and home to the geology department and student residential buildings.
Trinity campus was bought by UVM in 2002 for $14.3 million, according to a 2002 Cynic article.
Trinity College announced its closure in the early 2000s due to financial struggles, Visser said.
Trinity was an all women's Catholic school, according to a September 1999 New York Times article.
Under Fogel, the University expanded 27% in terms of the amount of building on campus, which largely included the addition of Trinity campus.
The addition of Trinity to the UVM campus brought along 20 acres of land and 17 new buildings, the 2002 Cynic article stated.
First-year Amanda Giordano said that Trinity has its own distinct identity on the UVM campus.
"It is a bit removed from the rest of campus, Trinity is kinda just doing its own thing in the corner," Giordano said. "It's pretty chill. It's like it is a little neighborhood."
Styles of living on Trinity campus vary, students have the opportunity to live in cottages, the back five buildings, which are suite-style living, and two larger traditional style buildings, Giordano said.
Leave a Comment