'They're just bad news,' Turning Point USA attempts to reemerge at UVM
A conservative student group could be derecognized for breaking SGA rules, but as the group's future is considered, national representatives have come to rebuild.
The group, Turning Point USA, is a national conservative nonprofit that was founded in 2012. The group seeks to promote ideas of freedom, free markets and limited government, with a focus on high school and college campuses, according to the group's website.
SGA President Jillian Scannell said the group has not done any of the SGA requirements that all recognized groups must do.
Two men who are not students have been tabling around campus since the first day of classes.
One man identified himself as Sam and an employee of Turning Point USA.
The other said his name was Matt, and that he worked for the Leadership Institute, a conservative youth action group.
They dress like other college students, aside from the body camera strapped to one of their backpacks. They have been trying to get prospective students to join so they can rebuild UVM's chapter, Matt said.
A student said that as they passed by the table, they were asked if they support women.
"When I walked by the guy said 'hey miss, do you support women?'" the student said.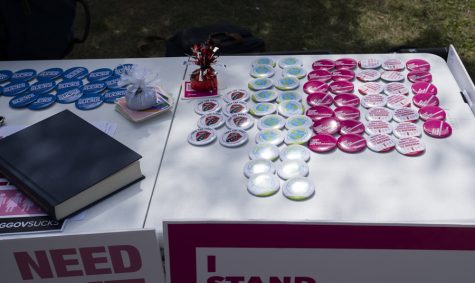 Another student, who wished to remain anonymous, spoke with the group but grew uncomfortable after learning about their stances and history of racist staff members, the student said.
To protect the identity of the student over concerns of retribution from the group, their name and gender will not be used in this article.
The student identified themselves as someone who is conservative and was looking to join a group that shared similar views. But after doing some research, the student found the group didn't sit right with their beliefs, they said.
The student said that through research, they discovered Turning Point had lied to donors about how many active chapters it had on college campuses and that in the past, some staff members and group members had been known to make racist comments.
"I'm not about that, and I don't want to be involved in an organization that has racists in it," the student said. "They're just bad news."
"
"I'm not about that, and I don't want to be involved in an organization that has racists in it," the student said. "They're just bad news.""
Other UVM students took notice of the group's presence on campus, like junior Asfar Basha, president of UVM College Democrats.
Basha said that he noticed people tabling for Turning Point with a sign that stated "socialism sucks." At the time, Basha said he was not aware that they were a recognized group on campus.
Basha said that he accepts all forms of political expression, and it is good to have a diverse group of mindsets, but he does not support or condone anything Turning Point says.
"It is important all UVM students feel welcome," Basha said.
Basha said that it is important that students are having proactive conversations, and he hopes that UVM College Democrats can set the standard at UVM by being open and civil with everyone.
In the last two years, Turning Point USA has made national headlines. Multiple members of the group from across the country have made racist comments in texts, tweets and other social media, according to a December 2017 New Yorker article.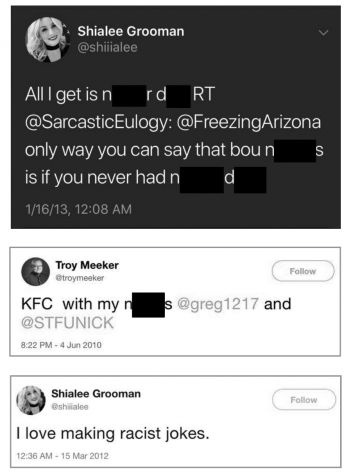 Shialee Grooman, a now-former Turning Point employee, posted a number of tweets in 2013 that used racial slurs, according to an April 2017 HuffPost article.
In another example, Troy Meeker, who is still employed by Turning Point USA according to his LinkedIn, sent a tweet in 2010 that used a racial slur, according to the article.
More recently, Harvard University reversed their admission of Kyle Kashuv, a Parkland High School shooting survivor and president of the high school's chapter of Turning Point, after it was revealed he also used racial slurs in texts and in one case a Google document, according to a June 18 NPR report.
Senior Victoria Biondolillo, chairwoman for Vermont College Republicans, said she noticed people tabling for Turning Point last week. To Biondolillo, the group does not help the Republican cause, she said.
"[Turning Point] is not productive in the conservative movement," Biondolillo said.
Biondolillo said that she is worried that the group will cause outrage on campus and undo everything the Vermont College Republicans have done to make the party more inviting.
"Any speech that is intentionally harmful has no place in my organization or my party," Biondolillo said.
A staff member from UVM Event Services said Turning Point had not been given permission to set up a table outside the Davis Center.
Turning Point UVM's Facebook page shows no activity since the spring of 2017.
Additionally, the student listed as the president no longer goes to UVM.
Turning Point USA did not reply to requests for comment.
Leave a Comment
About the Contributors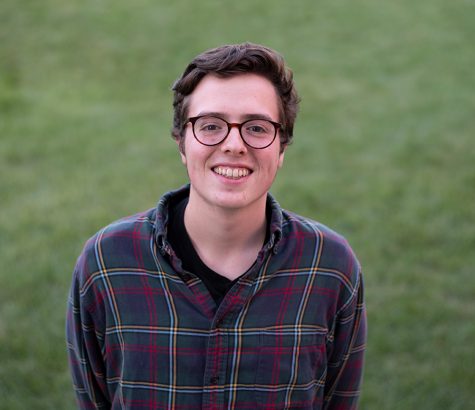 Sawyer Loftus, Editor-in-Chief
Sawyer Loftus is the News Editor for the Vermont Cynic. He is a junior History major with a passion for News. This past summer he was an intern in the...