UVM pushes ahead with plans to reopen as Burlington officials, residents and students decry plan
Despite outcry and concerns expressed by Burlington officials, students, and community members, UVM will continue with its reopening plan.
At a press conference on Aug. 18, UVM President Suresh Garimella praised the school's reopening plan describing it as one of the most "rigorous and comprehensive plans" in the United States.
"It is fair to say that UVM students will be among the most tested and closely monitored of any resident in the state of Vermont," Garimella said.
UVM is now 13 days away from phase six of it's return to campus plan, where most undergraduate and graduate students will be on campus.
"If a safe return can be done anywhere, it can be done here," Garimella said.
Just 30 minutes after UVM's press conference ended, Burlington Mayor Miro Weinberger called on the Burlington City Council to create more significant restrictions targeted at managing UVM's off-campus student population. 
Specifically, Weinberger asked for the Council to limit indoor gatherings at residences to 10 people or fewer and end all alcohol sales in the city by 10:00 p.m.
"We want to avoid the backsliding and failed reopenings that we've seen other states and cities experience in this pandemic," Weinberger said. "We know that bars and student parties have contributed substantially to the spread of the virus in other cities, and that's what these new regulations are aimed at."
Weinberger also announced that UVM would once again share the cost for the recently halted "quality of life patrols" by the Burlington Police Department of UVM student neighborhoods off-campus. 
Since at least 2012, the University has helped fund these extra patrols of neighborhoods where off-campus students live during the academic year, according to a UVM report.
This summer, the University paid for additional patrols, but they were canceled in June following student outcry. 
Weinberger also said at the press conference that he is now more confident in UVM's testing transparency, consequences for students who miss multiple tests, and the University's coordination with the city, state, and other Universities. 
Initially, Weinberger had expressed doubt in UVM's plans, detailed in an email sent Aug. 5 to Garimella, which included a list of requested changes. 
Garimella responded Aug. 10 in a letter to the mayor, declining to make any changes to UVM's plan.
"I appreciate UVM, after discussion, that we are in consensus that this is an important strategy for the moment we're in," Weinberger said in the press conference.
In addition to the Burlington residents, some members of the UVM community are also expressing concerns and frustrations over UVM's plan.
UVM's Union of Students sent a letter to the Administration Aug. 17 claiming the University's current plan is a "straight course to an unmitigated disaster." 
The letter states that "the current reopening plan outlined by the administration is inadequate and poses a danger to the health of students, staff, and the Burlington community," and includes a list of demands for the school.  
Since its release to the public, the letter has been signed by 340 people, including students, community members, Ward 8 City Councilor Jane Stromberg, and four student organizations.
"There is much uncertainty, and with that comes anxiety and fear," Garimella said at the press conference. "I understand, but we need to keep in mind the facts."
Despite concerns voiced by the Union of students over the University's testing plans, UVM is sticking to its plan. 
According to UVM's reopening website, students will be tested before arriving on campus, once they arrive on campus and weekly through Sept. 18.
These tests are being processed by the Broad Institute, an institution, Garimella said he believes, is the most sophisticated and highly regarded facility of its type in the world.
The demands also ask the University to: "Provide accommodations to those populations who, whether by biological or social circumstance, are vulnerable to the virus."
Garimella said despite offering an at-home option, the majority of the University's students have selected to return to campus. 
"Our students chose overwhelmingly to return to campus," Garimella said. "We provided an at-home option. So far, 1300 students have taken it, and students have until August 30 to make the selection."
Students that do return to campus must sign a contract agreeing to follow COVID-19 safety guidelines, known as the Green and Gold Promise. If students break the Promise, they will face real consequences from the University, according to the student of conduct website.
The University has broken down the violations into "egregious" and "non-egregious" based on the severity of the act.  
Egregious violations include spitting or coughing on another, allowing gatherings above capacity within residential halls, failing to wear a mask, or abide by social distancing requirements. 

Those who commit egregious violations will be fined after the first offense, a student, and can face a $250 fine, Educational Sanction, Parent Notification, and Probation. They can face a suspension after the second. 
UVM also states g

iven added context for any specific case that is deemed especially egregious the sanctions may result in immediate suspension or dismissal.

Non-egregious violations include forgetting your mask, attending an event without a mask, or hosting a guest in violation of quarantine guidelines. 

Non-egregious violations will allow for three offenses instead, one more than egregious violations allow for.

The initial offense will be met with an educational sanction and a parent notification. The second and third offenses will be dealt with just as egregious violations are.
Anyone can submit a report to the student conduct office, notifying them that a student has violated the green and gold contract. However,  the University has stated it will not respond to anonymous reports. 
Reports must be submitted within 24 hours of the incident occurring, and they must include the full names of all the parties involved, the incident reporting form states.
Since mandatory testing began, ten members of the UVM community have tested positive, eight of which are in Burlington, including one staff member, five off-campus residents, and two on-campus residents.
View Comments(1)
About the Writers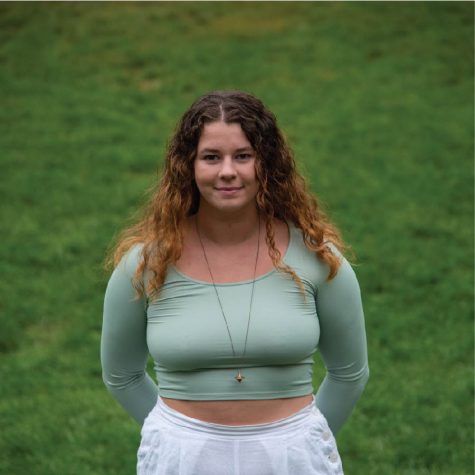 Kate Vanni, Editor-in-Chief
(She/her)

Kate Vanni is a senior Communications Design major with minors in Applied Design and Studio Art. Before becoming the Editor-in-Chief, Kate...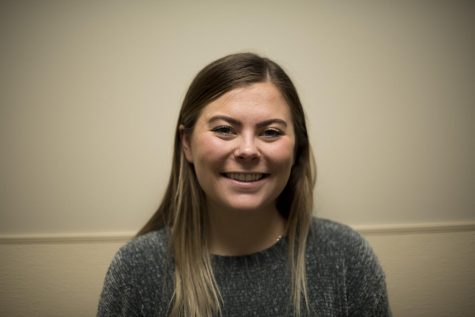 Emma Pinezich, News and Sports Editor
Emma Pinezich is a senior Political Science and French double major from New York. She started working for the Cynic as an illustrator in her first year...