Who controls your privacy? Students left in the dark over who has access to their data at UVM
Professor Alex Zakaras said he felt uncomfortable when he could see detailed communications about his advisee's mental health through the new Navigate advising system.
He said he felt he shouldn't have been able to see that.
Zakaras, a political science professor, is one of more than 80 faculty members that signed a Sept. 26 letter asking for UVM administration to review the new advising system, Navigate. The software is owned by a company called the Education Advisory Board.
Previously, UVM used a system called Banner.
In the letter, addressed to key members of the UVM administration including President Suresh Garimella, faculty members stated they were concerned with the potential bias that access to this information may bring.
"Under the current configuration, even faculty using the system for legitimate purposes may inadvertently see the information that can cause adverse effects for students, including unconscious bias," the letter stated.
The contract for this new system was signed in October 2017. Two years later, UVM faculty members raised concerns over how much student information is available to them under this new system.
The University elected to sign on with EAB for the Navigate system to address three concerns, according to a UVM webpage about the project:
Enhance the student experience
Create effective and efficient practices in advising
Improve retention and graduation rates
The online interface provided for campus advisers the following, according to the website:
Quickly access student information designed to guide advising conversations
Identify discrete problems and initiate early interventions
Proactively refer students to support services
Utilize timely, multi-modal means of communication for reaching subsets of students
Access data mining capabilities and predictive analytics to guide initiatives
Two years, and over $400,000 spent on the contract later, the University has said it is now doing an "assessment" to determine if the faculty concerns are warranted.
In the meantime, the Student Action Committee on the faculty senate has voted in favor of suspending the use of the system until faculty concerns are addressed. At the same time, SGA has begun its own inquiry.
HOW HAS UVM REACTED TO THE LETTER?
The Cynic reached out to UVM's Division of Enrollment for comment and information concerning what student data can be seen through this new advising system.
The Cynic was denied the opportunity to interview a University Navigate expert for this story. Instead, Enrique Corredera, a UVM spokesperson, provided the following statement in an Oct. 10 email.
"We are conducting an assessment and will be responding appropriately to our faculty to address their concerns," the email stated. "We will be in a better position to respond once that takes place."
When asked if the University has a list of all the data requirements that Navigate requires, Corredera said he doesn't know if that information exists.
"I don't know if such a list even exists because we're talking about information that's contained in a software system," he said.
The Cynic also made a public records request for a copy of the contract between UVM and EAB for this software.
In the contract, the sections called "Data Requirements," and "Data Acquisition" were blacked out and redacted, as that information is a trade secret, said Gary Derr, UVM vice president and public records officer.
However, Corredera said what data was exactly collected from students was not in the redacted sections.
"I'm telling you that I've seen it and know what's redacted is not a list of data, it's a narrative of the business procedures and practices that this company uses," Corrdera said. "The information you're trying to get is not contained in those redactions."
WHAT INFORMATION CAN BE SEEN ABOUT STUDENTS?
Nowhere in the more than 20-page contract does it state what data has been collected on students.
However, a list was presented to the Cynic in an interview with SGA senator Nick Bouffard, a senior, that breaks down what faculty and staff can see what information.
The chart was split, comparing the old Banner advising system to that of Navigate.
Along the left side of the chart was a list of different points of information collected on students and beside each point was either a "yes," indicating that information was available to faculty members or a "no," he said.
Along the top of the chart, it indicates which kind of UVM faculty or staff member has access, split between staff, teaching faculty and advising faculty, who also serve as advisers, Bouffard said.
"Each row here is access to a certain thing [point of student information] and then over on this side is the Navigate System and what they have access to is a bit more nuanced," he said. "But generally there is more access to more things."
"
It's terrifying, first of all. That's definitely not the most safe feeling having someone else who doesn't know you, doesn't know your story, doesn't know anything else, and just sees that information."
— Talia Levy Sophomore
Specifically, professors who are advisers have access to any UVM student and their full information.
One section was called "citizenship" and another was notes from "student services" appointments.
Bouffard is one of the SGA senators leading an inquiry into the new system.
He thinks the system is a move in the right direction but is concerned about who can see what information about students, he said.
He is concerned that some UVM faculty members may take advantage of the broad access to student information, especially information on students who are not their advisees or students, he said.
"I have full faith in people but also I know that if the temptation is there, there will be cases where people lose," he said.
Bouffard also made a request for the contract and was given the same copy as the Cynic, with the same redactions, he said.
To Bouffard, the redactions seemed to conveniently mask the information regarding what details have been collected on students, he said.
"I would like to know what exactly the platform has access to," Bouffard said. "And I think by redacting that section, it seems kind of opportunistic that the section not displayed omits the fact. Everybody is concerned about exactly that right now."
WHY DID PROFESSORS SIGN THE LETTER?
Professor Alex Zakaras stood at his computer in his office and pulled a Vermont Cynic Editor's page up on his Navigate system.
The editor is not Zakaras' student nor are they a student in Zakaras' department.
But he could see the student's full academic history.
The view on the screen in the academic section showed the editor's full transcript, including the courses they've taken, their GPA and the courses they had dropped.
Additionally, Zakaras could see a note from the dean of the College of Arts and Sciences.
The letter contained medical information: the student was absent for an extended period of time due to illness in the spring of 2019.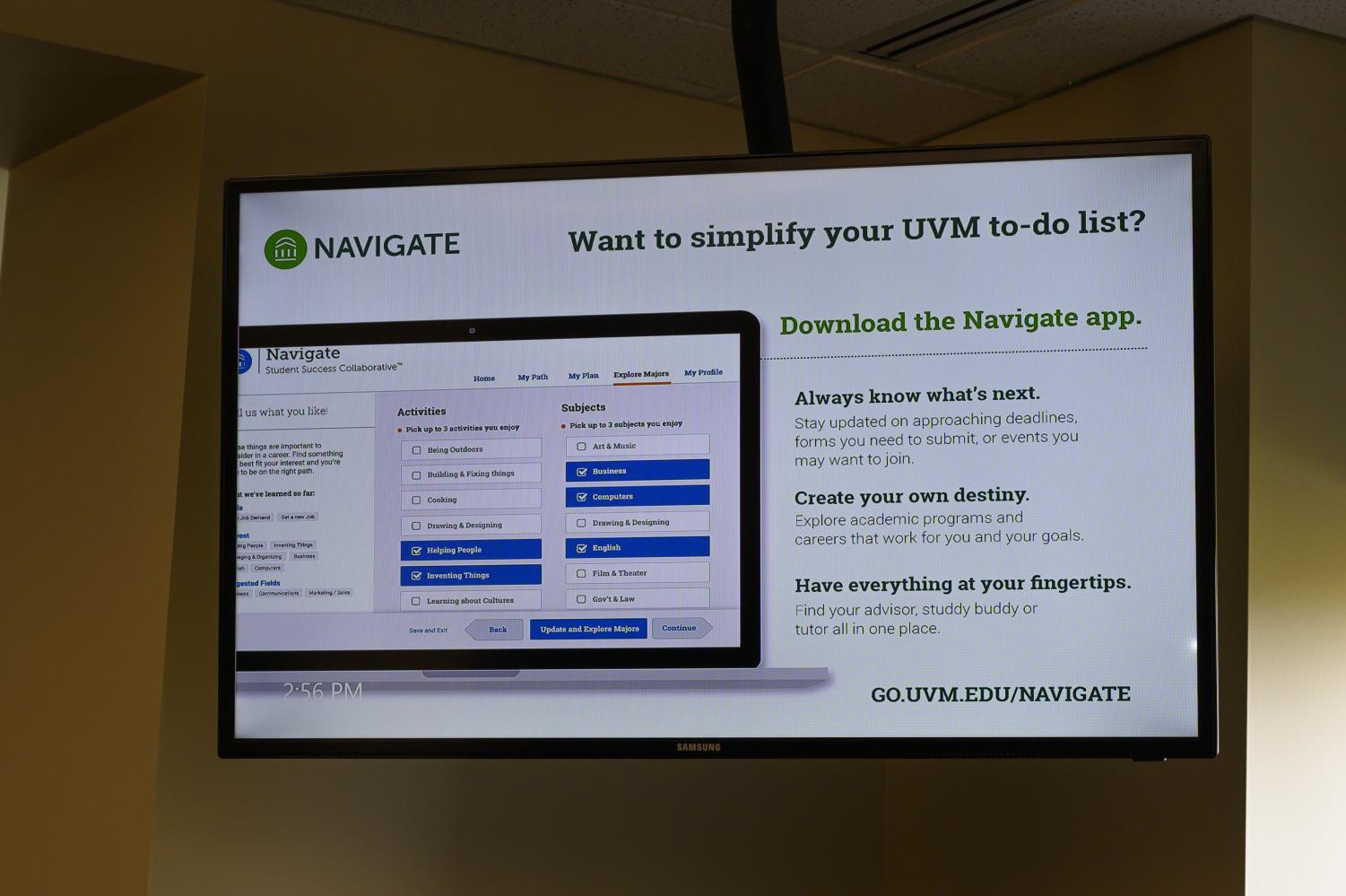 WHO CAN SEE YOUR INFORMATION?
Currently, all faculty and staff with advising duties have access to the records of any undergraduate student, regardless if the student is an advisee, said Julie Roberts linguistic professor and president of United Academics, the faculty union.
"In some cases, an adviser might have need of this information [GPA and contact information], but I have never needed to know financial information on any of my students," Roberts said. "But all of that, nobody else should be able to see, in my opinion."
When asked why students should care, Roberts said students or parents should be able to decide who gets to view their information.
"It's possible that some students don't care," Roberts said. "But I think certainly that type of information should be up to the individual student to decide how broad the access is or it should just not be available at all to people that don't need to have it."
"
I would 100 percent say that I feel like that is an invasion of my personal privacy. I just feel like that's a lot of information for anyone to have access to."
— Emily Duggan First-year
In training sessions before the new system was officially rolled out, Zakaras said professors were told to take notes on every meeting they had with students, but to remain vague.
WHAT IS THE COMPANY BEHIND NAVIGATE
The company behind Navigate, EAB, was created in 2007 and is focused on increasing student success and building stronger communities, according to their website.
"Our mission is to make education smarter and our communities stronger," the website states.
EAB offers four pieces of technology for educators to use including Navigate for four-year colleges and community colleges, Academic Performance solutions and Education Data Hub.
Navigate is meant to be a one-stop-shop to consolidate the advising process, according to the website.
UVM has been paying EAB since 2017 and in total has spent $404,220 on the software, according to the contract between the company and UVM.
Prior to Navigate, UVM had been using the Banner system created by a company called Ellucian.
UVM began exploring new options to replace the Banner system in the fall of 2016, according to a UVM webpage.
"In this partnership, we hope to help students and advisors navigate the many available resources that promote student success, during their UVM years and beyond," the webpage stated.
On the student side of the software, there's both a desktop app and one for phones.
In the iPhone app, students can see how much money jobs associated with their majors make and access to lists of student resources.
The project was originally led by former Provost and Senior Vice President David Rosowsky.
In the list of leaders for this project, there were no students or student groups listed.
Additional reporting by Kyra Chevalier.
View Comments (1)
About the Contributors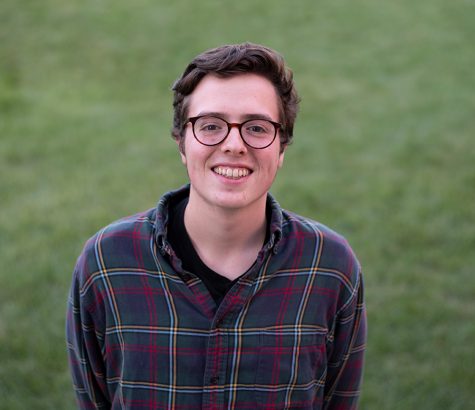 Sawyer Loftus, Editor-in-Chief
Sawyer Loftus is the News Editor for the Vermont Cynic. He is a junior History major with a passion for News. This past summer he was an intern in the...