Men's basketball leads conference nine straight wins
UVM men's basketball is on a nine game winning streak after defeating University of Hartford, Feb. 8.
The newfound win streak is the longest the team has had since the middle of the 2017-18 season.
In the 2018-19 season, the Cats' longest winning streak was six games.
The team's success can be largely attributed to different contributors with various statistics.
Senior forward Anthony Lamb leads the team in scoring, and is currently averaging 17.2 points per game. Lamb also leads the team in made and attempted field goals, free throw percentage, rebounds and blocks.
Junior guard Stef Smith leads the team in 3-point shots made per game, assists and steals.
He also averages 14.3 points per game, making him the second leading scorer on the roster.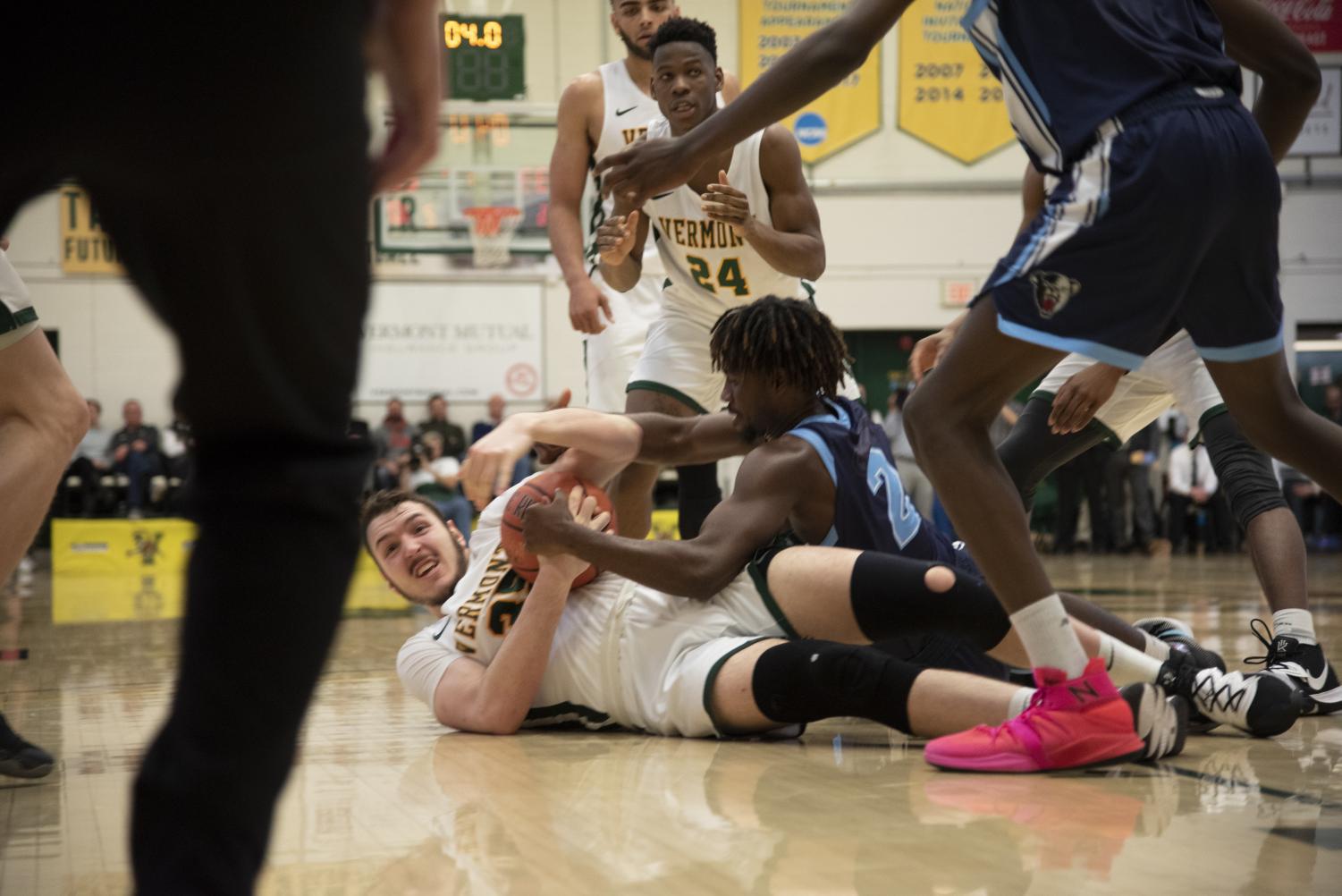 In a post-game interview posted on the official UVM men's basketball Twitter page, head coach John Becker also commented on the importance of various players stepping up and contributing.
"Smith did a great job keeping us in it when [Lamb] was in foul trouble," Becker said. "In the second half, Everett Duncan shot the ball really well and [Shungu] found Davis at the end and we were able to walk out of there with a win."
Sophomore forward Ryan Davis scored the winning basket in Feb. 8's contest against the Hawks with four seconds remaining on the clock. He totaled 16 points in the game.
Senior guard Everett Duncan led the team in scoring against the Hawks, and totaled 18 points in that contest.
After the victory over Hartford, the Cats are now 19-6 overall with a 9-1 record in conference play.
Additionally, Vermont is currently the top ranked team in the America East.
They have two more conference wins than the No. 2 team, Stony Brook University.
Vermont looks to further extend their winning streak in their next contest at 7 p.m. Feb. 12 against University of New Hampshire at home in Patrick Gym.   
Leave a Comment