BREAKING: Six more positive COVID-19 cases days after Halloween
A day after UVM confirmed 31 students were in isolation, the University says six students have tested positive for COVID-19.
Late Tuesday, UVM spokesperson Enrique Corredera confirmed one student received a positive test result from a test administered outside of UVM. By the end of the day Tuesday 30 students who were deemed "close contacts" were all in isolation, according to the University.
The new cases announced Wednesday are not related to the 30 students in isolation or the other positive, according to a Nov. 4 email from Annie Stevens, vice provost for student affairs.
The new cases were found among both undergrad and graduate students living on and off-campus, according to the email.
In response to the recent uptick in COVID-19 cases and isolations, the University has suspended its guest policy, which allowed one masked floormate to visit another residential room at a time.
"This is not the time to let your guard down," Stevens stated, citing a COVID-19 spike in Chittenden County of 134 positive cases in the last 2 weeks.
Stevens also announced in the email that anyone who has recently attended a party without masking and distancing must get an additional test this week and self-quarantine until having received two negative tests.
"We need to be vigilantly on guard against 'Covid Fatigue,'" she stated, "And the risk that our low positivity rate may cause some to cut corners and disregard inconvenient COVID precautions required by the Green and Gold Promise, and by local and state regulations."
First-year Joe Porriello, who lives in Wing Hall on UVM's Redstone campus, told the Cynic that around 3:30 p.m. Monday he was walking back to his dorm from the UVM track when he saw another student outside his building with a bag.
Once he got into his building, Porriello said he was greeted by a full lobby of students with bags.
"I walked in the door and I see more people, dragging bags out and someone is sitting on the chair in the lobby who has a bag and so I'm like 'are people go home this early?'" Porriello said.
"But then, this girl was dragging a bag out of Wilks and her friend was like, 'Watch out everybody, the trail of corona is coming through."
UVM's President Suresh Garimella took to Twitter Nov. 2 to celebrate the most recent lack of positive test results.
"Woohoo – 10,429 students tested last week, ZERO positives," Garimella said in the tweet. "No exhaling, not patting ourselves on the back, just thankful for the outcomes to date and for our good work as a community."
Two days later, UVM now has seven positive test results and dozens in quarantine.
In Stevens' Nov. 4 email, she reinforced the University's expectation that students do not travel outside of Vermont until they leave for Thanksgiving Break.
"It only works if we all do our part," she said. "Thank you for doing yours."
Leave a Comment
About the Writer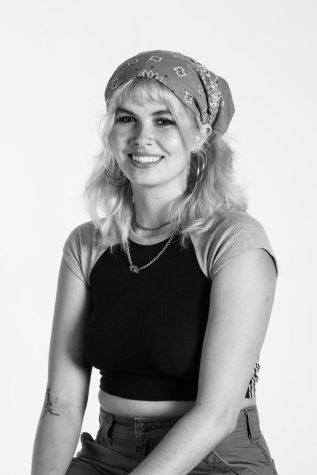 Ella Ruehsen, Editor-in-Chief
​(She/her) Ella Ruehsen is a senior environmental studies major with minors in political science and reporting and documentary storytelling. Before becoming...