Student emails hit with scams once again
UVM students were once again targeted by email scams that aimed to steal their money, according to UVM Police Services.
UVM students received an email alert from UVM Police Services Sept. 6, warning them of fake emails that offered them employment assisting a doctor in supporting students with disabilities on campus.
Scams like this began popping up about two or three years ago, but now, these attempts to rip off students are close to constant, said Tim Bilodeau, acting UVM Police Chief.
"It seems like [now] scams are an ongoing thing all the time," Bilodeau said. "It doesn't matter if you're in Vermont, or if you're in Detroit or Michigan, or if you're in San José, California or Chicago, it doesn't make a difference."
Sophomore Alex Farrell is currently taking a graduate-level class on data privacy. It's quite easy for one's data to be compiled online and for others to take advantage of that, he said
"If you use social media or search for something on the internet, your data is out there," Farrell said. "If you're really good at what you're doing, you can take the smallest bit of information and use it to learn more about someone. It's really scary."
Farrell said that official-looking scam emails can present a real issue to students.
"When they look really presentable, like something that would be sent from UVM and has reasonable pay, people will click on that," Farrell said. "That's where the real danger comes if you actually respond to it."
Bilodeau said hackers tend to disguise their scams, making them appear as though they had come from a UVM affiliate's address or contained real UVM letterheads. In reality, these emails come from sources outside of the UVM community entirely.
"We try to find a lot of the actual IP addresses and a location," he said. "Sometimes we've tracked things down to another country, then it's not within the purview of UVM police or Burlington police. Even federal law enforcement has a lot of difficulties once that occurs."
Bilodeau said that the most surefire solution is simply knowing when emails are a scam.
In particular, Bilodeau advised students not to give out any personal information, such as social security number or date of birth, and not to engage in any transactions without first meeting the individual behind the screen, especially if it concerns Bitcoin or Western Union.
He advised students not to respond immediately when anything about an email feels off or there appear to be red flags.
"You have got to consider that if it looks too good to be true, it's probably not true," he said.
UVM Police Services is not tasked with protecting student emails, but they investigate after scams are reported, Bilodeau said.
"On the investigative end, we still look at all these cases, because they are illegal. They're a crime," Bilodeau said. "It creates a bad environment. It impacts people, it impacts our community, especially when people are victimized that way."
The University has run investigations into issues cybersecurity, but ultimately people from across the globe can mimic IP addresses through the dark web, Bilodeau said.
"There is an expectation that in whatever email server you're using, there are some robust security measures in place…there certainly are at UVM, but everyone's experiencing this," Bilodeau said. "There's just a certain reality in 2019 about scams occurring, and getting into systems is part of that."
Since June 2019, students have received at least six scam emails.
In three of the emails, UVM's logo was used and offered students money in exchange for work.
Three of the emails indicated the job was with a doctor, one in emergency medicine and the other a counselor.
The Information Security Office declined to comment on this story.
Leave a Comment
About the Contributor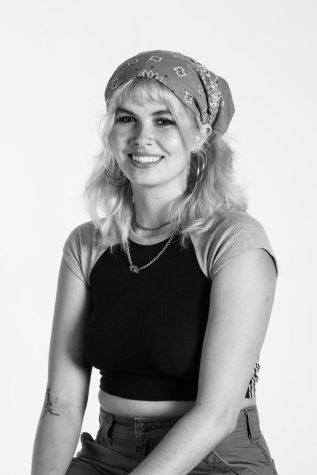 Ella Ruehsen, Editor-in-Chief
​(She/her) Ella Ruehsen is a senior environmental studies major with minors in political science and reporting and documentary storytelling. Before becoming...