Students advised to bring academic materials home as concerns over the new coronavirus heighten
The University has advised students to bring coursework home over spring break in the event that the COVID-19 epidemic worsens and students are prevented from returning as scheduled.
Faculty were advised to pass this information along to their students in a March 3 letter from Provost Patricia Prelock.
"While there are no current plans to alter the University schedule or to shift to remote instruction, the situation may change quickly," the letter stated.
The University needs to consider all options to continue coursework, even in the event that students, faculty, and staff are quarantined and unable to return to campus after spring break, Prelock stated in the letter.
Prelock advised students to take time to recover before returning to campus in the event that they become ill over break.
Some students have been frustrated with the way the school has been communicating about the situation.
"It's not that I feel like they're withholding information, but I think they're kind of downplaying it even though it is a big deal," first-year Elena Guay said.
Guay found out through a friend that students have been advised to take course materials home over break, not from the administration, she said.
In the letter, Prelock advised faculty to pass this message along to students but did not mandate it.
"I wish they were being a little bit more transparent," Guay said. "Because it makes me think, like, 'oh, what else do I not know?'"
Guay believes there is a good possibility that after spring break the virus will have spread to the UVM community, she said.
"I kind of think it's inevitable just based on how this disease spreads and how little we know about it," she said. "We're already seeing cases across the U.S."
She would like to see the University share a more comprehensive emergency plan, she said.
Some study abroad programs this semester have already been canceled, in compliance with CDC advisories on COVID-19.
So far, the only country where study abroad programs have been canceled is Italy, said Gary Derr, vice president of operations and public safety. Thirty students were impacted by that, he said.
"Note that if your program is canceled, and you choose to not depart, UVM will not be in a position to assist you if the situation deteriorates," stated Kim Howard, director of the Office of International Education, in Feb. 28 letter to students who were beginning their study abroad in Italy, prior to their program cancellations.
All students enrolled in study abroad programs in Italy have since been pulled by their host programs and will be provided alternative ways to complete their credits online or on-site at the school of the host program, Derr said.
All UVM community members have been advised to avoid all nonessential travel to countries deemed to be Warning Level 3 regions by the CDC: China, Iran, Italy and South Korea.
Warning Level 3 is a travel advisory to avoid nonessential travel to countries where there is a rapid spread of contagions, according to the CDC.
UVM community members are advised by UVM to continue to check the CDC website for updates.
Editor's Note: For additional information from the University visit https://www.uvm.edu/emergency/covid-19-coronavirus/covid-19-coronavirus-information-and-updates. 
Leave a Comment
About the Contributor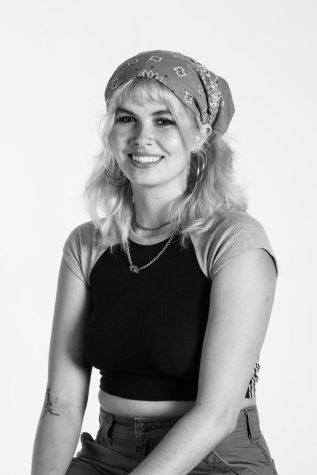 Ella Ruehsen, Editor-in-Chief
​(She/her) Ella Ruehsen is a senior environmental studies major with minors in political science and reporting and documentary storytelling. Before becoming...