Opioids on campus: with no consensus, a problem goes unchecked
Sarah came to UVM ready to start the next chapter of her life.
As the daughter of a heroin addict, she knew the dangers of the drug.
But to her surprise, opioids followed her to campus.
The scope of the opioid problem is not clear at UVM, but the experts are in agreement that substances like heroin are present on UVM's campus.
Within the past decade, one UVM student has died of a heroin overdose: then junior William Gates in 2009.
Nationwide, opioids, including pills and substances like heroin, have gotten recent attention as more states declare health-related emergencies.
During one of her first nights at UVM, Sarah — whose name  has ben changed to protect her privacy — and some new friends from her dorm went out to an off-campus party where she first saw heroin in college.
"[My friends] were all freaked out and they were like, 'oh, is that coke?'" Sarah said. "And the guy [a UVM student]  was like, 'no, it's not coke.' These girls didn't even know you could snort heroin."
While experts at UVM can't provide a clear picture of how the opioid crisis impacts UVM, Sarah, who became addicted to heroin here, said it's a growing presence.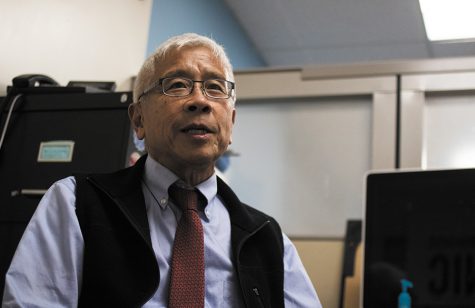 "Now it's in the dorms," Sarah said. "I would say we have a problem, definitely, and if anything, I think it's getting worse."
After that intial encounter with heroin, it was "very casually" talked about and done in front of her on campus as her friend groups changed, Sarah said.
After breaking her shoulder during her first year, she developed an addiction to Oxycodone, Morphine and Percocet prescribed to her by doctors at the UVM Medical Center, Sarah said.
"Pills got expensive, UVM Medical Center started cracking down and Percocet wasn't doing it for me," Sarah said. "But heroin's cheap, so it was easy enough just to connect to the old people I knew at UVM who I knew were on it."
For Sarah, linking up with dealers was simple, and her main suppliers were housed on UVM's campus, she said.
"Most of my dealers started migrating out towards Trinity to be honest, towards the 'back-five', specifically," Sarah said. "I found a few out on Redstone, but not as much. It was mostly the Trinity back-five."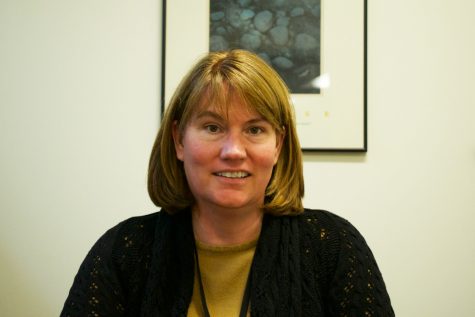 Director of Residential Life Rafael Rodriguez did not provide comment by time of publication.
For those who work at UVM with students in recovery from addiction or substance use-disorder, Sarah's story isn't surprising.
Amy Boyd Austin, the director of the Catamount Recovery Program, said that heroin and other opioids are present on UVM's campus and in the community.
"Opiates are definitely here," Boyd Austin said. "In the Catamount Recovery Program, more than 50 percent of our students have used opiates.
"I think that colleges kind of like to think of themselves as untouchable," Boyd Austin said. "But of course we have people using opioids and we all need to be aware."
Dr. Harry Chen is the executive director of the Center for Health and Wellbeing and the public health officer at the University of Vermont. Opioids are a relatively small problem at UVM, he said, but they still require attention.
"It still exists and is something that warrants a deep look," he said.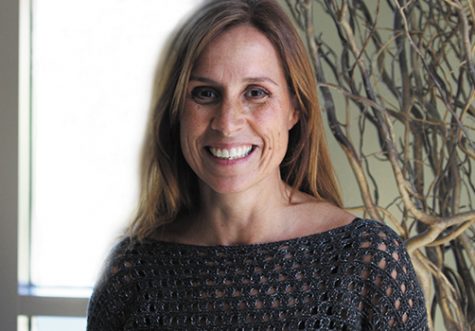 Before coming to UVM, Chen led Vermont's efforts to curb a potential opioid epidemic as the state health commissioner under former Gov. Peter Shumlin, he said.
During his time with the state, Chen helped design and implement the state's actions against opioids, he said.
UVM police services does not see substances like heroin and other opioids as a big problem on campus, Deputy Chief Tim Bilodeau said.
UVM police officers do carry Narcan, an opioid overdose reversal device that uses the drug naloxone, that has saved numerous lives around the country, Bilodeau said.
UVM Police did not provide exact statistics for Narcan use.
Boyd Austin has looked into getting Resident Advisors trained in Narcan use and providing kits in residence halls, but has been met with pushback since UVM's insurance structure doesn't allow for RAs to carry naloxone, she said.
UVM student health services began offering naloxone anonymously to students for free within the past year, but Boyd Austin would like to see it more widely available.
Chen does not think naloxone needs to be more widely distributed at UVM, he said.
"I called UVM police and the average response time on campus is 90 seconds, so your time is better spent dialing 911," he said.
After getting clean through the Catamount Recovery Program, Sarah became a Resident Advisor. One of her residents was trying to kick opioids.
When Sarah went to her boss and asked for Narcan, she was told she didn't need it because heroin and other opioids weren't in the residence halls, she said.
She said she now always has Narcan on her.
Christine Johnson, the executive director for the Chittenden County Opioid Alliance, said that to her it's simple: Narcan needs to be everywhere.
"I think it should be in every residence hall [and] common areas," Johnson said. "I just think it should be anywhere and everywhere."
Chen said he still is not prepared to make a change to University procedures.
"I just don't know that it'd be of benefit to provide [Narcan] in mass in the dorms," Chen said. "Certainly, if somebody wants to do it individually, that's their prerogative."
Without a clear picture it can be difficult to develop a plan of action around opioids on campus, but to Boyd Austin, the most reasonable conversation would be about harm reduction, she said, to get people aware and break down the stigma.
"We're never going to be able to control how people choose to cope with life," Boyd Austin said. "And if nobody ever talks about it, then how difficult would it be to tell a professor or counselor, I am using an opioid and I'm afraid I might OD."
This story updated 2:23 p.m. Jan. 17 to include comment from Rafael Rodriguez, director of residential life:
Since the establishment of the President's Commission on Alcohol and Other Drugs commission, we have worked tirelessly with campus partners to provide a collaborative response to substance use and abuse among the student population. The Department of Residential Life is committed to addressing health and safety concerns impacting our student body, including the issue of heroin and opioid use on-campus. Specifically, the department has:
Launched awareness and informational campaigns outlining the impact and costs of substance use and abuse 
Dedicated significant staff and resources towards engaging students in the halls proactively through the implementation of Learning Communities
Updated policies and protocols to reflect our values and the severity involved with substance use
Increased our response time to conduct and policy violations, including cases involving alcohol and other drugs
Continued our efforts to support students in recovery via the Collegiate Recovery Program 
Established two Learning Communities requiring students to abstain from substance use and encouraging behavioral change
Since these changes were implemented, we have seen the percent of students living in halls charged with alcohol, cannabis, and other drug violations decrease from 19 percent to 9.2 percent in the past seven years. From 2016-17 to 2017-18 we experienced a 29 percent decrease in conduct cases involving alcohol, cannabis, and other drugs forms. Moreover, our students have reported a higher level of satisfaction and higher retention rates, particularly those involved in Learning Communities. Specifically related to the claims made in the article, we can share that Police Services reports receiving no calls for service or interventions on-campus involving or resulting in the discovery of heroin. However, we remain vigilant and responsive while also asking for the support of all community members in seeking resources and help for individuals struggling with any form of addiction. As a relatively open campus, we are not insulated from the presence and actions of individuals within and outside of the UVM community seeking to bring drugs or other substances onto campus. We also encourage us all to step up and inform the appropriate individuals of any suspicious activities. We applaud The Cynics attempt to cover an important and serious topic and appreciate the opportunity to offer our insights, responses, and data on this matter.